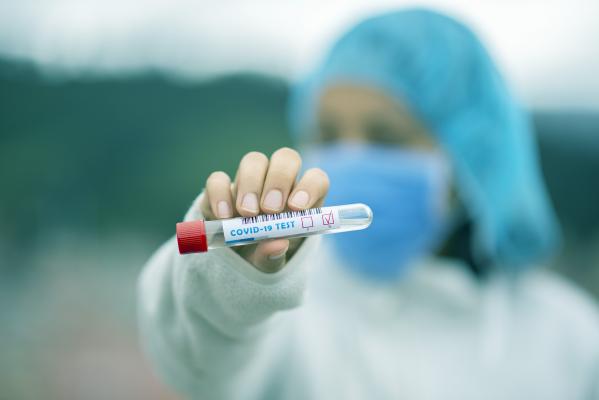 By Romy Stephens
Residents and staff at a Montrose aged care will be tested for Covid-19 today (30 July), after a confirmed case at the residence.
Mercy Place Montrose confirmed that a staff member recently tested positive for coronavirus and a lockdown response had since been implemented.
This response included contract tracing and a deep clean of the home, while all staff members and residents are scheduled to be swab tested.
Mercy Place Montrose's general manager, Bronwyn Gilmore, said the DHHS was contacted immediately after staff were notified of the positive case.
"Anyone considered a close contact of the affected staff member has been tested for coronavirus and is in self-isolation," Ms Gilmore said.
"While there are Government guidelines around return-to-work timing, Mercy Health is taking a conservative approach.
"No staff member will return to work at our home until they have returned repeated negative coronavirus test results, and only then when they are well and symptom-free for a further period."
The confirmed case comes as another aged care home in the Yarra Ranges continues to battle a significant outbreak of Covid-19 cases.
There were 79 cases linked to Kirkbrae Presbyterian Homes in Kilsyth on 29 July and some residents have been evacuated.
On 29 July the Yarra Ranges recorded 80 active Covid-19 cases.
Ms Gilmore said more frequent, intensive cleaning of Mercy Place Montrose would continue as part of the aged care's outbreak response.
"Our residents are also having more frequent physical health and emotional wellbeing checks so we can detect any changes early," she said.
"Visitors are not permitted to visit, except in exceptional circumstances."
Yarra Ranges Covid-19 screening clinics:
Lilydale: 18-22 Lakeview Drive, Mon-Fri 9am-3.30pm, contact 1300 219 449 before attending.
Healesville: 18 Green Street, daily 9:30am-4pm, walk-in.
Seville: 547 Warburton Hwy, Mon-Fri 9am-5pm, contact 5964 2943 before attending.
Yarra Glen: McKenzie Reserve Car Park, Melba Hwy Service Road, Mon-Fri 2pm-3pm, contact 9730 2536 before attending.