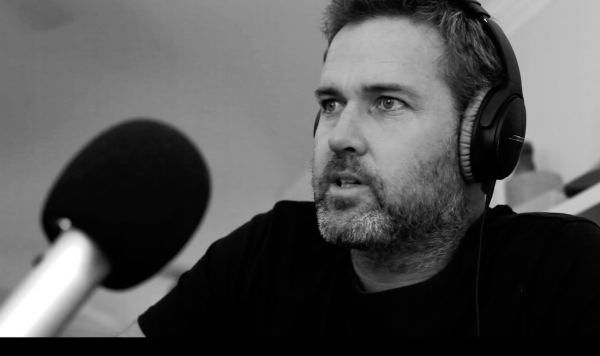 By Romy Stephens
The creator of a podcast that investigates black panthers is particularly interested in hearing stories from the Yarra Ranges.
Missing Panther is a podcast created and hosted by Ben Beed.
Mr Beed studies film but is also interested in investigative journalism. He said his passion for researching black panthers was sparked from a unique experience when he was young.
"When I was a kid me and a friend found three really unusual creatures, high up in a duck hollow, that were very cat-like but not feral cats because the features were too large," Mr Beed said.
"We took them to a vet who couldn't identify them…it wasn't until years after that I started to piece things together and thought hang on a minute, why couldn't a vet find out what these creatures were?
"I've been obsessed with the story my whole life but now that I'm studying film and investigative journalism, it's come together perfectly.
"Which is why I'm tracking down people that have seen something, making my own evaluation and putting the information out there for people to make their opinion as well."
With Covid-19 giving him more free time, Mr Beed said he was finally able to start the podcast.
In it, he interviews a range of people, including biologists, police officers, doctors, lawyers, and dentists.
"They have nothing to gain from coming forward and telling their story, but have obviously been faced with something that challenges their normal belief of what's in the Australian bush," Mr Beed said.
Mr Beed said he had already interviewed numerous people from the Yarra Ranges, which he considered a "hotspot" when it came to recorded sightings.
One of the most fascinating stories he was told occurred in Toolangi.
"A local motorbike rider had an experience in the last couple of years. He was riding at speed, quite slowly at first, and this large black animal ran up alongside him, which he thought was a dog at first," Mr Beed said.
"The first glimpse he got of this thing was feline, a long tail, black and moved stealthily.
"When he gave it some throttle to get out of there, I think he said up to 60 to 70 kilometres an hour, it was keeping up with him to the point where he floored it and got the hell out of there.
"His mate was about a minute behind him and when they got to the car his mate said 'did you see that large black thing?'
"They both agreed it definitely wasn't a dog."
One of the main questions the podcast addresses is: why hasn't there been many clear photographs or videos of black panthers captured in Australian bushland?
"I've gone on to learn that these are extremely elusive animals and Australia has so many large national parks," Mr Beed said.
"All of these inaccessible areas of national parks are the perfect hiding places, and there's plenty of game out there.
"For people to say why haven't we got that photo, my question is how many people are actually actively today walking around with a camera and what are their chances?
"If you see a fox running across the road I challenge people to get their camera out and take a good photo. Even trying to get a really clear shot of a feral cat is not easy."
Mr Beed said he encouraged everyone to listen to Missing Panther, no matter their beliefs.
"The podcast is for both critics and non-critics of big cats. We address some interesting stories that look at how big cats got here, we look at unusual stock loss and we run through a wide range of theories as to how this is even possible."
He also encouraged Yarra Ranges locals to get in touch and share their stories.
"I'm collecting these stories because I want people to know what's going on behind the scenes, I want them to know what could be lurking in our bushland," Mr Beed said.
"I don't want this animal shot and killed, I don't want hunting parties. I want it to be nurtured, protected and studied.
"Coming on the podcast doesn't mean you have to give away your identity.
"I just think come forward, share what you know, share what you've seen and don't be afraid."
To find out more about Missing Panther, or to share your story, visit www.missingpanther.com.au.