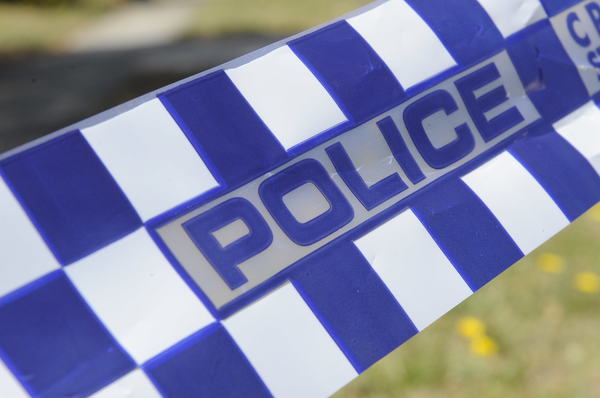 Storms hit again
Emergency services were still responding to numerous calls for assistance on Monday following another wild weather event that hit the Yarra Ranges.
As of about 12:15pm on 26 October Lilydale SES were up to 214 jobs after storms hit the region the previous day.
The high winds and rainfall on 25 October also saw a 58-year-old woman lucky to escape serious injury when a tree fell on the road in front of her in Coldstream.
Maroondah Highway was closed to all traffic between Melba Highway and St Huberts Road after the incident.
Belgrave Police also received about five callouts over a period of eight hours, but said the main areas impacted by the storms included Mooroolbark, Mount Evelyn, Olinda and Sassafras.
Police urged residents to remain vigilant and be mindful of trees following the recent weather.
Double fatal in Montrose
Two people died following a collision in Montrose on 19 October.
It's understood a truck collided with a Toyota sedan on Mount Dandenong Road about 3.45pm.
Victoria Police said in a statement the sedan then collided with other vehicles.
"That sedan then collided with a third vehicle, which then collided with a fourth vehicle," the statement said.
A 69-year-old woman from Mooroolbark, who was a passenger in the sedan, was declared deceased at the scene.
The male driver of the sedan, a 72-year-old man also from Mooroolbark, was airlifted to hospital but later died.
Anyone who witnessed the incident, or who may have dash cam footage, is urged to call Crime Stoppers on 1800 333 000 or submit a confidential report at www.crimestoppersvic.com.au.
There was a car that evaded police a couple fo times last week in Healesville in and old white commodore sedan.
Vehicle found after evading police
A vehicle with two men inside was located after evading police in the Yarra Valley on the morning of 23 October.
Police said a white Commodore sedan evaded police in Healesville numerous times before being located in Macclesfield.
Two males, in about their mid-20s, were allegedly found in the car which matched descriptions from Healesville Police members.
Police said both men were from the Upper Yarra and the driver was interviewed before his car was impounded for 28 days.
Secure your sheds
Monbulk Police are urging residents around Macclesfield to secure their sheds, following a series of thefts and break-ins.
Police said a theft at a farm in Macclesfield was among numerous similar incidents in the region recently.
Other incidents have allegedly involved vehicles being tampered with and a vehicle having a brick thrown through it.
Police have urged people living in the outlying areas to remain vigilant when it comes to locking sheds. They are also reminding nearby residents that they are not immune from people trying to steal from them.
If residents see any suspicious cars of activity in the region they should contact Monbulk Police on 9756 6266.
Search for pavilion tagger
Police are seeking public assistance to locate taggers who graffitied the new Monbulk Football Netball Club pavilion.
Police said the back of the pavilion was tagged on the weekend of 17 October with the letters 'Joisco'.
Anyone with information can contact Monbulk Police on 9756 6266.
Man arrested for drug trafficking
A man from The Patch is set to face court after being arrested for trafficking cannabis.
Police said the 18-year-old man was charged and arrested in Emerald on the night of 16 October.
The man is set to appear at Ringwood Magistrates Court on 11 March next year.