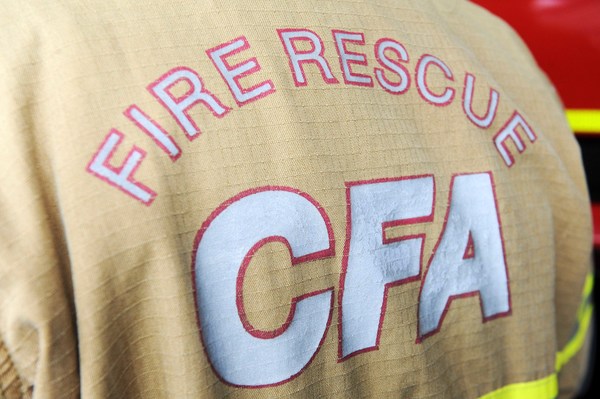 By Taylah Eastwell
With International Firefighters Day falling on 4 May, the CFA honoured all its fallen members and thanked all volunteer firefighters for their heroic efforts.
International Firefighters' Day is a global event started by CFA members in 1999 following the tragic death of five CFA firefighters in Linton the previous year.
International Firefighters' Day Coincides with the Feast of St Florian's Day – the patron saint of firefighters.
CFA Chief Officer Jason Heffernan said the day marks an important day to remember the 80 CFA members who have died in the line of duty since the organisation's inception 76 years ago.
"Every day across Victoria, our firefighters selflessly give their time to serve and protect their communities," he said.
"Tragically, too many members have lost their lives doing so.
"They are forever in the hearts and minds of everyone at CFA and the Victorian community," Mr Heffernan said.
In District 13 alone, there are 12 names on the honour roll of firefighters who have lost their lives battling blazes across the broader Hills and Yarra Valley areas.
Belgrave Urban Fire Brigade volunteer firefighter, Kenneth Neil Juckert tragically lost his life when the pumper he was in rolled over on the way to fight a fire on 5 April 1981.
A statement by the CFA on the honour roll reads "Kenneth has not been forgotten. His commitment as a firefighter volunteer, and the sacrifice he paid as he responded to a fire call-out on that fateful day in April 1982, is recognised with appreciation and gratitude. His name lives on".
Healesville Rural Fire Brigade captain, Malcolm Barber also tragically lost his life when attending a call-out on a hot Sunday afternoon in January, 1962, a day when fires were taking hold in the Dandenongs and Christmas Hill.
In what is described as the worst bushfire outbreak since the Black Friday fires of 1939, Healesville police urged residents to leave as the fire swept towards town.
"But, in bitter irony, Malcolm Barber had already lost his life on that fateful Sunday, to a call-out that proved to be a false alarm. He died and his crew were all injured when their truck left a local road and smashed into a tree," a CFA statement reads.
An annual memorial service for fallen members was held on Sunday 2 May at the Sofitel in Melbourne's CBD. Following the service, attendees visited the new Emergency Services Memorial in Treasury Gardens.
CFA CEO Natalie MacDonald said the new memorial was a fitting tribute to emergency services personnel who have lost their lives.
"CFA and the families of our fallen members have contributed to the design and development of the new site," she said.
"It is a beautiful, public tribute to those we have lost, which all Victorians can visit and pay their respects.
"On behalf of CFA, we give our condolences to their friends and family and remember their sacrifice this International Firefighters' day," she said.