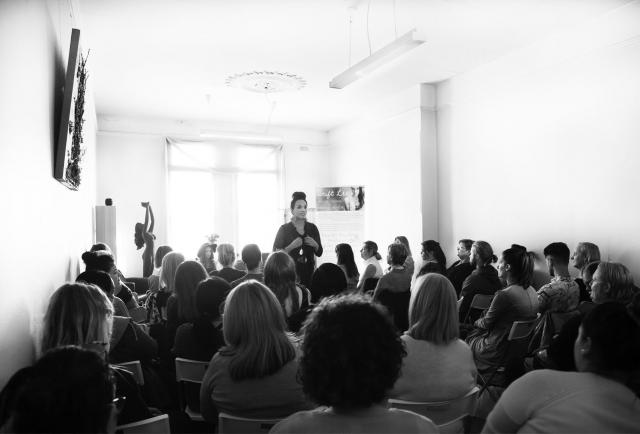 By Tyler Wright
Dandenong Ranges' locals are finding new ways to explore spirituality and alternative healing in the community after the pandemic.
Psychic Medium Drift Lee said during the pandemic, and after many lockdowns in Victoria, people are looking for validation and meaning in their lives more than ever.
"What they're searching for is themselves, that beautiful internal inner light, that divine spark that is them – and it's always there," she said.
It was not until the medium was 23 she had a life-changing experience which increased her sensitivity to the energy around her, and something already present in her lineage drew her to eventually begin doing readings for others.
Drift said she is noticing there is an increasing awareness of spirituality in the community in recent years.
"You can walk into a little gift shop now and it's common to see a smudge stick or some sage and people buying oracle cards and I think it's making its way into the mainstream."
She will be conducting a free upcoming reading in Olinda, connecting with spirits who come forward for those in the audience.
"I really love doing these kind of events," she said.
"Being in that energy collectively is really beautiful.
"Truly the heart of the work is really about being of service to the spirit world, and giving back."
Moon and Soul is also a new alternative and holistic health service that recently opened on Monbulk's Main Street, and it has been welcomed by the community owner Rachel Lee said.
"People are coming in a bit surprised about what it is that we've got happening," Ms Lee said.
Ritual healings, therapeutic counselling and panic aura healing are some of the services on offer and Rachel's inspiration to build the space came from her own healing journey.
"I discovered the beauty and transformative power in nature and spirituality and everything to do with love and loss and darkness," she said.
"I thought there was a real gap."
The reception since opening has been better than expected, and she said she is learning from store-goers who have an abundance of knowledge.
"I definitely hope that it's somewhere where people can come and feel like it's a safe space for them to explore the depths of emotion, self healing, expansion, that sort of stuff that these practices can bring.
"There's something about the hills that's magical."