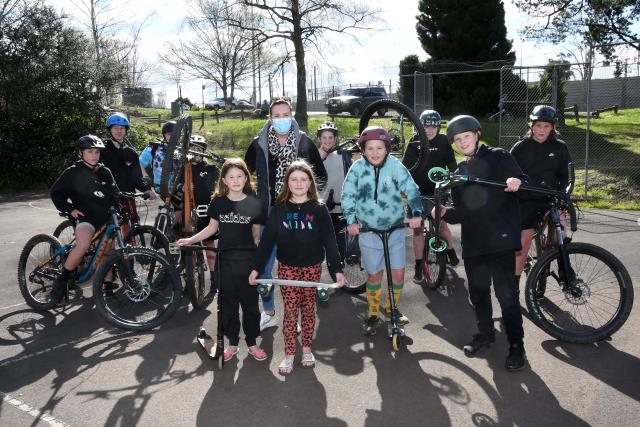 By Tyler Wright
The Emerald community is celebrating their success in gaining $1 million from the State Government for a skatepark and youth recreation space in Emerald's Worrell Reserve.
It comes after several months of campaigning from members of the Emerald Village Exercise and Recreation group.
Member Vanessa Kewish has been pushing for a safe recreational space for the children of Emerald and established a gofundme in September last year for a pop up skatepark after discovering young kids creating unsafe makeshift ramps.
She said when the community received the news, parents covered their mouths with shock and children were jumping around with excitement.
"Something that was really exciting to me was that [the money] was in the sports and recreation fund, and is available… it didn't have to wait until budgets came down and it didn't have to wait for elections – the money was there and ready to be allocated," Vanessa said.
Vanessa gathered submissions from community members to submit for Cardinia Shire Council's draft budget feedback and hopes Council will make a contribution to the project in the final budget handed down in June.
"A million dollars will actually put a really nice skate park a couple of toilets and a drinking tap, but wouldn't it be cool if it was awesome… with a couple of toilets and a drinking tap," Vanessa said.
"I want to make sure that that money is secured for our skateboarders."
The announcement was made on Friday 6 May by Monbulk MP James Merlino and Member for Eastern Victoria Harriet Shing.
The funding allocated will replace the reserve's asphalt netball courts and creating a dedicated, safe space for local skateboarders, scooter riders and roller-bladers to practice to set up development programs and competitions.
"We've listened to the Emerald community – and we're delivering the brand-new skate park people told us they wanted to get more active and social," Mr Merlino said.
The Worrell Recreation Reserve Masterplan, which includes ideas for a skatepark and youth recreation area, was established by Cardinia Shire Council in 2020 but still awaiting council funding.
"I believe there is a need for enhanced facilities across our Shire and Emerald certainly is a very worthy candidate to see more of this progress… " Cr Jeff Springfield told the Star Mail in April.
"We're all shareholders in the business that is Cardinia Shire and where those dividends are paid out in delivering community infrastructure like this is really important."
Worrell Recreation Reserve is home to groups such as the local tennis, cricket and football clubs and houses the Hills Hub.
New works have recently been completed at the site, including a new pavilion funded by Cardinia Shire Council, as well as new sports oval lighting and high ball catching net jointly funded by council and the State Government.