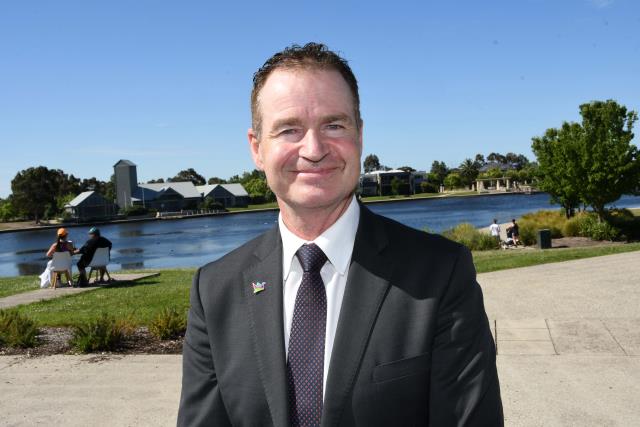 By Jamie Salter
Cardinia Shire councillors have blocked a push to reimburse councillor Collin Ross for legal fees incurred as part of an investigation into his travel expense claims.
At the Monday 20 June council meeting, councillor Kaye Cameron put forward a motion stating "that the council, either through its insurers or as a direct council cost, reimburse councillor Collin Ross…in full for all expenses incurred by him in defending himself against allegations made by council resolution in the term of the previous council, that he had wrongly claimed travel expenses."
During the statewide Covid-19 lockdown, council demanded Collin Ross provide detailed answers to questions it asked related to his claims for travel expenses incurring in the preceding four years.
The council at the time engaged Justitia Lawyers to investigate the matter before it was referred to the Local Government Inspectorate (LGI) for further investigation in late 2020.
But the LGI found insufficient evidence of a breach of the Local Government Act 1989 or Crimes Act 1958 by Cr Ross.
Cr Ross was asked to leave the council meeting temporarily while the motion was discussed due to a conflict of interest.
Cr Cameron and seconder of the motion councillor Carol Ryan said Collin Ross incurred expenses of $11,519.96 in defence of himself.
"Investigations by the LGI had found insufficient evidence therefore I believe we need to reimburse Cr Ross in full for defending himself against allegations made," Cr Ryan said.
"This has had a huge impact on Cr Ross' mental health and wellbeing."
The majority of councillors met the motion with strong opposition.
Councillor Stephanie Davies said the accusations were "never been proven false".
"Cr Ross and his expense claims has been a very difficult matter for council and I believe council incurred about $70,000 in costs when investigating his expense claims," she said.
"For me, it was an easy decision referring the concerns identified to the Inspectorate as a higher authority and is undoubtedly the right action irrespective of the outcome.
"I would need to see what Cr Cameron is referring to tonight in writing before I proceeded with support – the monetary value of the claim is not actually specified in the writing of the motion."
She said a conflict of interest would arise if council chief executive Carol Jeffs supported the motion.
Councillor Brett Owen also voiced his concerns.
"For the question to be asked that council should reimburse legal fees will open a Pandora's box regarding any compliance matter so I don't support this notice of motion," Cr Owen said.
The motion was put to a vote with Cr Cameron and Ryan in support of the reimbursement, while Cr Owen, Davies, Graeme Moore, and Jack Kowarzik voted against the motion.
Pakenham resident Ted Bould said the way Ross' was treated was "very sickening".
"Last night was the worst attack I've seen," Mr Bould said.
"Councillor Ross was savaged pretty bad and it's meant to be about councillors working together."
"It should never have gone on to what it has got to and it's gone out of hand."