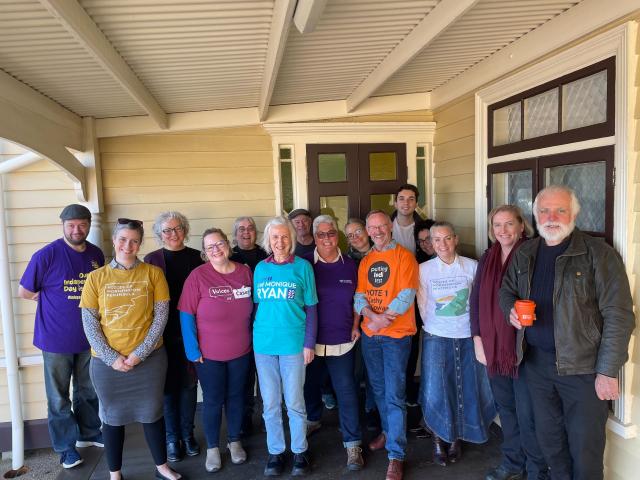 By Parker McKenzie
After three Victorian independents were elected after the 21 May federal elections, representatives from around Victoria gathered in Mt Martha over the weekend for the first conference of Voices groups alongside former community independent candidate for Casey Claire Ferres Miles.
VoxCon2022 saw nine different community groups attend the conference with every Voices group in Victoria invited. Representatives from all but one were present.
Ms Ferres Miles said it was an opportunity to share the experiences of different Voices groups and the insights, learnings and challenges from the 2022 federal election.
"It was a huge amount of energy across the site with people that are really engaged and excited and wanting to act about exploring a new model of representation of effectively independent representation in their community," she said.
"Every community will be different and unique to the characteristics of its place. I definitely think we will have more independent candidates for all levels of government in upcoming elections, supported by the local communities."
An election panel of Ms Ferres Miles and Goldstein, Kooyong and Indi election workers, Kos Samaras from political consultancy group Red Bridge and Byron Fay from Climate 200 were featured at the conference.
Voices of Mornington Peninsula director Kim Robbins, who organised the event, said it's no secret the group has faced some big challenges over the past six months.
"We knew we wanted to rebuild but didn't want to reinvent the wheel to do so," she said.
"It seemed obvious that the best way to avoid that was to talk with other Voices groups."
Ms Ferres Miles said there was momentum at the moment to keep the Voices of Casey community group expanding for the future.
"The key thing that came out of the conference was really the concept about messaging hope," she said.
"If you are disappointed or disengaged with your elected representatives across all three levels of government, get involved, become a member, volunteer your time and if you're able to donate some money because it's a really positive and hopeful movement for having higher quality representation."