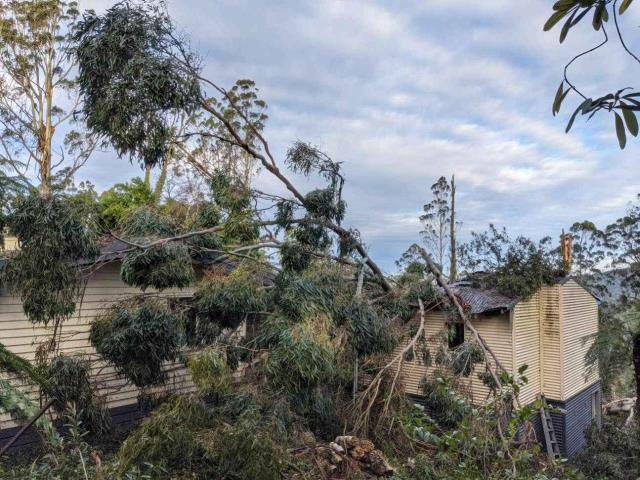 By Parker McKenzie
The recently released results of a third pandemic and storm survey by Yarra Ranges Council have revealed 52 per cent of respondents saw their insurance premium increase after the June 2021 storm weather event.
Yarra Ranges Council Mayor Jim Child said the effects of the storm weather event are still being felt by residents.
"For those worried about insurance premiums, rest assured that we've been actively advocating with the Insurance Council of Australia on behalf of the local community to get insurers to extend temporary housing allowances and another insurance consultation event is expected to take place in the near future," he said.
In January, the Insurance Council of Australia held virtual video or phone consultations with residents after the weather event caused more than 32,000 insurance claims to be lodged in the state of Victoria, with an estimated cost of $281 million.
92 per cent of people living in the Yarra Ranges have their home insured, while 72 per cent of those who don't have insurance are living in rentals and therefore don't require a policy.
The remaining respondents without insurance reported they didn't hold an insurance policy on their home because of the significant increase in cost or the significantly reduced coverage of their policy.
The storm weather event isn't the only factor contributing to rising insurance costs or the risk of areas becoming uninsurable.
According to research published by the Climate Council in May 2022, In areas like Belgrave, Sherbrooke, Sassafras and Olinda 100 per cent of properties will be at risk of becoming uninsurable by 2030 because of the risk of climate change.
By 2050, the vast majority of houses in the Yarra Valley and Dandenong Ranges will be at risk of being uninsurable according to the Climate Council's climate risk map.
Chief Fire Officer for Forest Fire Management Victoria Chris Hardman told the Star Mail in February 2022 that the Dandenong Ranges are "genuinely and clearly one of the most bushfire prone areas anywhere in the world."
"Over the last 30 years, we've seen more than 20 per cent of the spring rain-reduced in Victoria, 20 per cent less spring rain than we had in the 1970s, which is a lot. We quite often rely on the spring rain to reduce that early season bushfire risk, so that's a year-on-year 20 per cent reduction," he said.
"We've also had a 40 per cent increase in what we call very high fire danger days, which in those days where bushfires are more likely to cause harm. If you have a bushfire on a cold day, it's less likely to cause harm than on a hot and dry day."