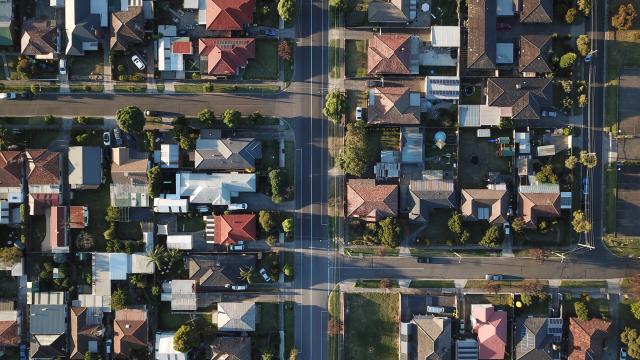 Yarra Ranges suburbs have dominated Property Credit's 'Top 20 Suburbs for Raising a Family in Australia' report's Melbourne list.
The report, launched on Monday 13 November and created by Suburbtrends, used buyer index assessing market favourability and pinpointed suburbs with a buyer index between four and and six, sale average listings and median multiple; comparing the median house price to annual household income.
Census data was also used to identify suburbs with at least 50 per cent family households, the advantage disadvantage decile which rates suburbs on a scale from one to 10 within the state, with 10 denoting the highest socio-economic status.
Suburbs with a decile of six or higher reflecting better infrastructure, education, healthcare, and community services were selected in the report.
Distance to the city was also taken account during research, with report authors capping the distance to a maximum of 50km from the city for suburbs to make the list.
Cockatoo and Selby were listed seventh and eighth respectively of most family friendly suburbs in Melbourne, with Cockatoo's median house sale price at $750,000 and Selby's at $860,000.
The percentage of family households in the area are at 80 per cent and 83 per cent respectively, and both towns with a buyer index of four.
While Cockatoo sits at 49 kilometres distance from the CBD, a commute from Selby would be slightly shorter with a 38-kilometre trek.
Upwey, Seville, Montrose, The Basin, Coldstream, Mount Evelyn and Mooroolbark are all named in the list; sitting at 11th, 13th, 14th, 15th, 16th, 17th and 18th respectively.
Sellers tend to dominate the market in Upwey, Montrose and The Basin, as well as Mount Evelyn and Mooroolbark, with a buyer index of three for each suburb.
One the other hand, buyers have more of the upper hand in potential price depreciation risks more likely in Seville and Coldstream at a buyer index of six and seven for the respective areas.
Ranges First National Director Mick Dolphin said the report's findings are conducive to what he has seen in the market.
"School's great, we've got good sporting facilities, lots of diverse community groups as well," he said.
"There's arts, there's sports, lots of different community groups, so there's quite a diversity of interests up here.
"A lot of people that buy up here are young families… everyone knows everyone to a degree up here and so here…not even including the actual environment itself and larger blocks which is pretty good too."
Property Credit CEO Giordano Stepancic said selecting a family home is a decision that transcends the physical space.
"It's about choosing a community, investing in a lifestyle, and considering the legacy we leave for our children," Mr Stepancic said.
"Our report is meticulously designed to guide families towards suburbs that are not just places to live but spaces where life's best moments
can unfold."
Mr Stepancic said transitioning from a seller's market to one that's increasingly accommodating for buyers, at a pivotal moment in the real estate market, is "particularly timely".
"It's reflective of a market teeming with possibilities for families seeking to secure their future in nurturing environments," he said.
"As the market shifts, the opportunities for families are expanding.
"The suburbs we've highlighted are transitioning to a buyers' market, presenting a prime window for families to find a home in a community where they can truly belong."
The report can be found on Property Credit's platforms.