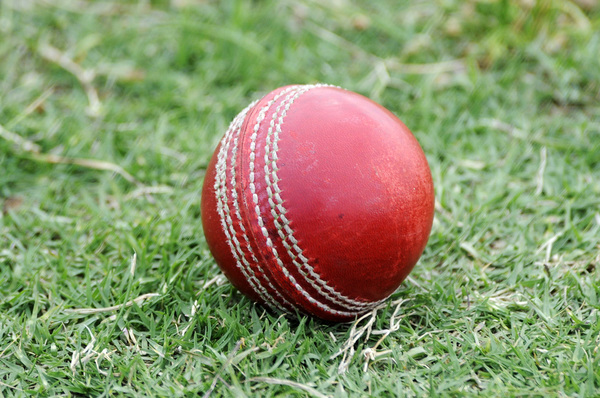 By Chris Anderson
After five months, the make-up of the Yarra Valley Cricket Association finals has been finalised in an intriguing final round across all grades.
Such is the closeness of the competition, that the dust will need to settle on the final round scores, before semi-final arrangements can be made.
It would seem the semi-final make up will see Mount Evelyn (1st) play Warburton-Millgrove (4th) and Seville (2nd) play Wandin (3rd).
Mount Evelyn will start favourite in the run home with a body of work that includes just one loss, however they won't be the form team.
That honour goes to Seville, who has been undefeated since Christmas.
Mount Evelyn stumbled, tripped and nearly fell over a desperate Wandin team.
The Mounters struggled to get out of first gear against a disciplined Bulldogs attack, and after beginning at 3/7, courtesy of early wickets to Mat Herriot and Rob Henderson, the home team battled from there to post a total.
Kane Jones and Andrew Giblin combined to push the total on, but just as they looked to have turned the innings, both fell in another flurry of wickets.
A 30 run 10th wicket partnership between Darcy Fraser and Chris Anderson, was the only saving grace as the home team limped to a total of 108.
All of Wandin's bowlers contributed to an excellent performance, with David Thorne leading the way with 3/34.
Wandin would have to prove their mettle after a dismal month with the bat.
An early run out didn't help proceedings, but a spritely partnership between Bryce Edwards and Darren Trembath soon had the visitors on track to a crucial victory.
The equation was pretty simple for the Bulldogs; win and finals were assured, lose, and their fate was in the hands of the other results.
Wandin were simply unable to match the class of the bowling that was to come. Some loose shots, combined with some quick full bowling at the stumps spelled disaster. The trio all combined to heap considerable pressure on the batsmen as they were reduced from 2/48 to be all out for 50.
Wandin's final hopes remained intact courtesy of other results, but a semi-final match up against a red hot Seville will present a tough ask.
Warburton-Millgrove jumped into the finals race courtesy of a big final round victory against Healesville.
The Burras bolstered their ranks with some experienced inclusions, and immediately looked a better team.
Tom Dalley (3/22) had the home team on the ropes early with three wickets up front reducing the Burras to 4/34.
A string of useful partnerships ensured the home team would not only bat out their overs, but post a useful total of 8/149 on a ground that hadn't yielded many runs all season.
The Bloods never really threatened, and were bowled out for a paltry 57 runs. Adam Humphrey (3/4) was the main beneficiary of a good all round performance from the Burras bowlers.
Warburton-Millgrove now set their sights on another finals campaign, and will relish the opportunity to go head to head with their old sparing partners, Mount Evelyn.
The final game of the round saw Seville close out a brilliant back end of the season as they outlasted a disappointing Yarra Junction outfit.
Seville batted first, and in an entertaining battle between bat and ball posted a competitive 10/140.
Captain Leigh Aitkins was the star at the top of the innings with some useful partnerships with Liam McGookin and Daniel Gale.
This start was matched by the Eagles bowlers as Kevin Bomford (2/17) and Brad Nightingale (5/27) turned the screws on the remainder of the order to give themselves a chase able total to remain in finals contention.
Yarra Junction's achilles heel all season has been its batting.
Often Kevin Bomford has given his team an ideal footing, this time with the support of Marcel Kocher, only to get himself out at an inopportune time followed by a customary collapse.
So true to form, the openers gave the Eagles a bright start, only to be unravelled by spinning father and son duo of Andy (5/9) and Liam Kay (2/21).
The Eagles would be bowled out 56 runs short of their target.
Yarra Junction will be left to rue a disappointing seasons they entered the season as one of the favourites, and left as a non-finalist.
DJ STRACHAN SHIELD
Warburton-Millgrove 8/149 (M. Walker 33, J Neale 31*, B. Lever 19, S Thompson 19*, T. Dalley 3/22, D. Ebbels 3/27) defeated Healesville 10/57 (D. Ebbels 16*, M. Minney 14, A Humphrey 3/4)
Mount Evelyn 10/108 (K. Jones 24, A .Giblin 22, D. Thorne 3/34, R. Henderson 2/21, M. Herriot 2/24, E. Alderman 2/25) defeated Wandin 10/50 (B Edwards 19, K. Jones 4/7 incl. hatrick, C. Witherdin 2/2, G. Fraser 2/5)
Yarra Junction 10/84 (K. Bomford 25, M.Kocher 23, A. Kay 5/9, L. Kay 2/21) defeated by Seville 10/140 (L.Aitkins 47, L. McGookin 22, D. Gale 22, B. Nightingale 5/27, K. Bomford 2/17)
RA FINGER TROPHY
Gruyere 5/200 (J.Carroll 64*, J.Harding 49, A.Dunn 3/28, P.Broussard 1/41) defeated by Woori Yallock 5/202 (C.Ferguson 71*, M.Dwyer 36, P.Broussard 34, A.Waixel 4/38, R.Prouse 1/56)
Seville 8/169 (L.Corbett 53, C.Frankovic 43, M.Richards 4/21) defeated Yarra Junction 10/81 (R.Turner 18, L.Thompson 16, M.Wynd 4/20, D.Wallace 3/16)
Healesville 8/116 (R. English 45, B. Mackey 13, P Heaphy 3/37, P .Miutescu 2/2) defeated by Mt Evelyn 2/128 (P. Miutescu 44*, D. Westaway 38)
Coldstream vs Wandin (no scores)
C GRADE
Hoddles Creek 10/91 (G. Vukman 17, H. Heatherton 3/25, J. Sharp 2/15) defeated by Warburton/Millgrove 7/172 (C. Neale 73, J. Sharp 54, S. McLachlan 2/14, B. Cole 2/16)
Yarra Glen 10/85 defeated by Seville 1/87, Marysville 8/170 defeated Launching Place 8/140
Wandin vs Bye
D GRADE
Seville 9/183 (S.Buckle 33*, J.Kneebone 30, B.Pereira 25, C.Prowley 5/29, J.Geary 2/12, M.Newell 2/29) defeated Warburton-Millgrove 7/124 (E.Crowley 34*, C.Newell 31, N.O'Keefe 3/16, B.Hook 1/17)
Wandin 7/186 (D. Hummer 39, A Daly 38*, G Booth 34no, A Cope 3/43, C Voight 2/28, G Black 1/16) defeated Launching Place 10/94 (A Cope 30, S Wetherell 18no, A Daly 3/5, C Foden 3/19, D Trembath 2/4)
Powelltown 5/186 (S.Sanders 51*, O.Simpson 50*, B.Dunne 47, B.Ford 2/14) defeated Yarra Junction 10/113 (S.Jordan 33, S.Sanders 3/15 B.Dunne 3/26)
Coldstream 4/200 (M.Larder 50*, A.Cummins 53*, D.Steele 31*, A.Raj 2/35, B.Shepherd 1/16) defeated by Mt Evelyn 6/210 (M.Oultram 51*, A.Raj 46, P.Williams 43, B.Smith 43)
Gruyere vs Bye
16 & UNDER – SEMI FINALS
Seville 6/195 (L.Kay 54*, J.Beri 46, J.Woodford 44, J.Chamberlain 2/28, S.Vanhoogstroten 1/19, B.Shepherd 1/20) defeated Mount Evelyn/Launching Place 5/51 (R.Foster 2/2, J.Foster 2/7, C.Williams 17, B.Podesta 11)
Healesville 8/87 (S. Gebert 24, L. English 14, A Nelson 2/13, J. Sharp 2/14) defeated by Warburton-Millgrove 3/93 (P. Huynh 52*, D. Cerveri 18*, S North 1/6, C. Frazzetto 1/5, R. Dash 1/15)
UNDER 14 – SEMI FINALS
Healesville v Hoddles Ck 10/95 (D. Lyons 22, L. Payne 12*, W. Hayes 12, C. Nyko 3/9, J. Johnson 2/4, C. Anderson 2/13)
Yarra Junction 10/66 (N. Berry 14, L. Theobald 13, E. Crowley-Brown 4/4, R. Hammer 2/7) defeated by Warburton-Millgrove 1/70 (D. Walker 27*, R. Thompson 25*, Z. Kneebone 1/11)
UNDER 12 – SEMI FINALS
Hoddles Creek 5/99 (G. Lyons 12*, T. Clarke 11*, M. Oneill 3/11, Z. Wunhym 1/5) defeated Warburton/Milgrove 8/70 (Z .Wunhym 12, P. Saurine 10*, M Blunt 2/8, J. Fritzlaff 1/2),
Launching Place 4/109 (L Parker 33*, E. Bradley 16*, A. Bradley 10, L. Robinson 1/7, J. Dossor 1/16) defeated Healesville 7/99 (T. Handasyde 26, L. Frazzetto 10*, L. Dunne 3/6)