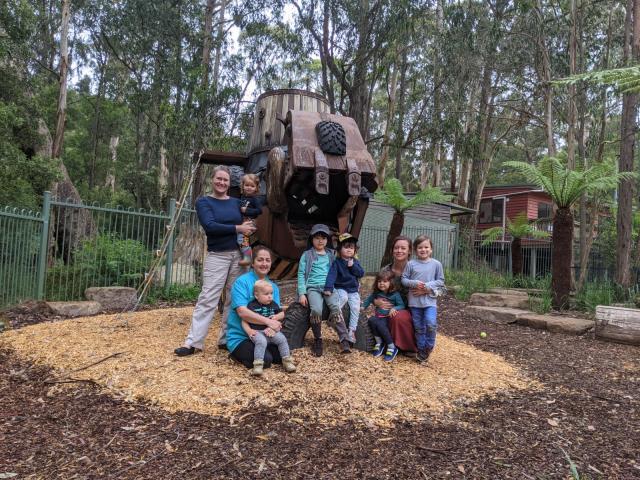 By Mikayla van Loon
SelbyFest is making a return to the Hills and the Dandenong Ranges for the second time this year, something that has never been done before.
Having held a SelbyFest in May to unveil the Wombalana Wild Garden at Selby Community House, the team were determined to return to normal by hosting the traditional SelbyFest.
"We were adamant to put the festival together to provide something to bring the community together and it'll have the exact feel and the essence of Selby Festivals we've done in the past," house manager Anna Reid said.
"I think people just want to get back to where they were before and it's a really nice time of year being Christmas time.
"We want to celebrate coming out of such a long lockdown and a difficult two years and we're really looking forward to seeing everybody again, some people we haven't seen for a long time."
On Saturday 4 December, locals are invited to join what Ms Reid is calling "a big reunion" of businesses, artists, musicians and stall holders in a four hour long festival starting at 3pm.
Music performances from Selby Folk Club, 3MDR, Hannah Schmidli, Rogerson and The Weathered Heads, Native Bel, as well as Selby Primary School students kick off straight away, with other performances from buskers and Curbside Carnies also on the list.
Art and crafts are also a big inclusion of Selby Fest, with a live artwork to be painted on the art studio wall by George Man of Darkness throughout the festival.
But one of the big draw cards is the launching of the diprotodon play space with a ribbon cutting ceremony, something Ms Reid is particularly excited about.
"So this is the final piece of the puzzle and it is incredible. I really encourage everyone to come down and see this because it's actually Australia's first ever climbable children's playground diprotodon," she said.
"It's just a perfect time to really launch it as we're coming out of lockdown and starting fresh for next year.
"So it's just a perfect way to finish off 2021 and welcome everyone into the space and then everyone into the community house in Wombalana Wild Garden and to meet the big mighty diprotodon."
Ms Reid said with free coffee, lots of food choices and a whole afternoon of socialising, she hopes people will come for the four hours, especially if they don't want to miss anything.
To ensure the festival is environmentally friendly, Ms Reid is asking people to bring their own travel mugs and drink bottles where possible and to park away from the hub of the festival in the Selby Primary School car park.
The festival will be held both indoors and outdoors and will need to comply with government restrictions. QR codes and vaccination status checking will be required on entry to the indoor section of the festival.
"We have planned the festival this way, to ensure all community members can come and enjoy the festival."