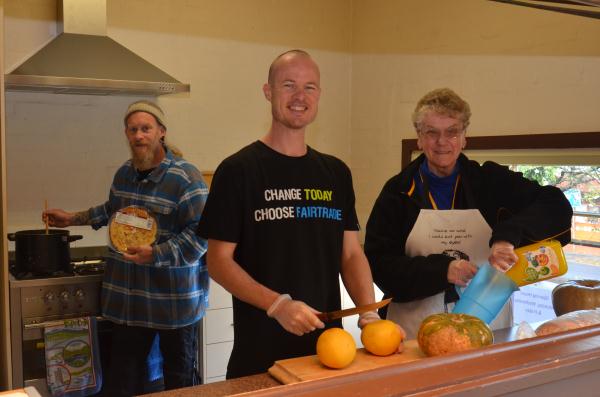 By MELISSA MEEHAN
Now homeless drop-in centre needs support…
IT'S the place that provides a hot shower and a light warm meal for those sleeping rough, but after many years of giving to the community Mi Place needs help.
Previously known as Mission Impossible, Mi Place is a drop-in centre in Belgrave providing support to individuals and families in the hills community and beyond.
It is now run by Dandenong Ranges Emergency Relief Services (DRERS) and manager Tania Bevan said it is in desperate need to keep it open.
"It costs us almost $7000 a year to keep Mi Place running," Ms Bevan said.
"That's including paying rent and coffee – two major expenses for us."
Ms Bevan said the rising cost of coffee was a major problem for the centre, with many visitors just wanting a hot cup of coffee and somewhere warm to sit.
"We've got people coming from all over Melbourne and the Yarra Ranges who are sleeping rough just so they can have a cup of coffee, a warm meal and a hot shower," she said.
"We're open three days a week, and have some lovely volunteers that come in and run it all."
Ms Bevan said it would be much appreciated if members of the community could donate tins of coffee, non-perishable food or even make a donation so that Mi Place could stay open.
She said in the lead up to Christmas it was particularly important that Mi Place survived.
"We offer a safe, warm place for people to come together, they can just sit and relax or they can talk to others, play a game of pool or even have a chat to our team about services that may be on offer to them," she said.
Mi Place is open every Monday, Wednesday and Friday from 11.30am to 3pm, except school holidays and public holidays.
Mi Place is located at 1623 Burwood Highway, Belgrave (at the Tin Shed).
Those that want to help can contact Tania on 9754 1700 or email mi.place@optusnet.com.au.