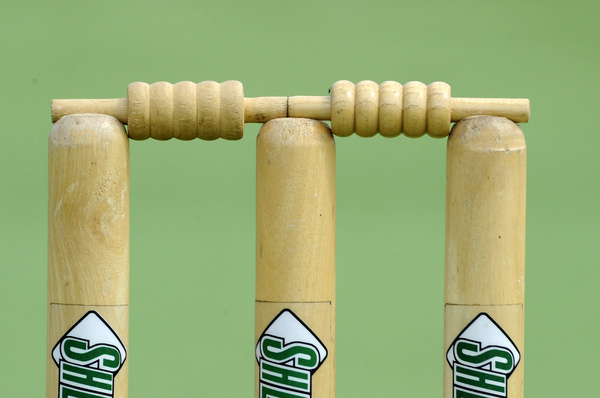 By Tom Watson
In the ones, Monbulk Cricket Club set themselves for a big day against Rowville by winning the toss and batting.
An opening partnership of 65 set the day up well, with A. Birmingham (26) and S. Cosstick (66).
Throughout the innings there was a big hitting contribution from B. Taeuber (32) and a 100-run partnership between J. Fraser (68) and A. Powell (55) at a critical phase in the game.
Some late hitting got the total up to all out for 305 in the last over.
Around the grounds, the twos bowled Rowville out for 198, with wickets shared between J. Spencer (3), J. Wensley (2) and B. Martin (2), while Monbulk are 0/30 in the chase.
The thirds will be hunting a win after having Olinda 6/82 (J. Woodcock 3/15, Dekker 3/15) and making 5/128 (D. Williams 54, J. Dekkers 32*).
The fours will be looking for some early wickets, with Belgrave making 3/157 from their 35 overs, and Monbulk finishing up on 2/122.
In Junior news, the under-16s made 3/78 with Jett Bolton 28* looking to make a big score.
In reply, Olinda made it to 4/110 at the halfway point of their innings.
Ollie Grujic took 2/8 and Jake Mackay 1/14 with the wickets.
In the under-14s Monbulk are 8/50 (Ethan Blenkiron 19*) looking to limit the Footballers (5/79).
Alex McDonald 2/8 was the pick of the bowlers.
The under-13s knocked up a patient 4/56 (Gus Ryan 16*) with Mazenod getting the job done with 5/94.
Fionne Burns was the pick of the bowlers with 2/8.
There were also some outstanding efforts in the field from the 13s.
The Fast 9s (5/59) got the win over South Belgrave (5/52).
K. Sutton (2/2) was the pick of the bowlers while J. Fraser retired on 12.
The Super 7s got the win over Upper Gully, with M. Holder (19*) and B. Trinnick (11* and 1/7) playing well.
Monbulk Cricket Club will host a family meal night next Saturday 17 November from 7pm.