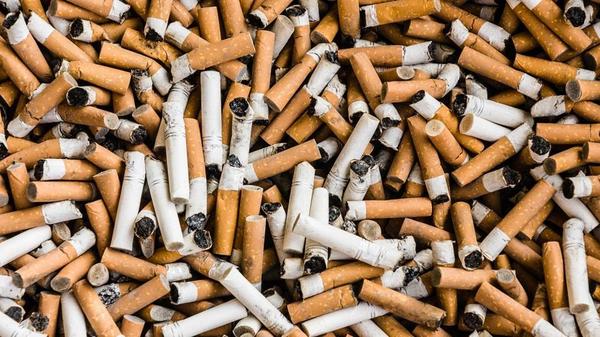 By Casey Neill
A Yarra Ranges firefighter says a flicked cigarette butt could spark a catastrophic blaze.
Montrose CFA PR co-ordinator Eddie Tichelaar said the region was "so darn dry" and urged smokers to bin their butts.
"On the right day with the right conditions – whether it be with the heat and the wind that goes through the valley and the ranges – a lit cigarette thrown out of the car landing in the grass or scrub can take off within minutes," he said.
"It's at any time through the summer.
"Once things have dried out, whether it's a cool day or a hot day, if it's ready to burn it's ready to burn.
"It makes me angry knowing what the possibilities are."
Mr Tichelaar said the brigade was thankfully receiving fewer calls to fires started by cigarettes.
"We used to get every year quite a lot of fires in the median strip. The tanbark starts burning," he said.
On the crew's Facebook page he shared a photo of a discarded cigarette butt found in short grass in Ballarat, and warned that a moment of stupidity could cost lives and property.
Littering fines range from $322 for an unlit cigarette to $645 for a lit cigarette, and under fire laws the act could cost $19,000-plus and/or 12 months imprisonment.
Montrose CFA is hosting a Fire Ready session at its Mt Dandenong Road station from 10am on Sunday 3 February.
Mr Tichelaar said it would run for up to two hours and attendees could chat with firefighters and enjoy a free sausage sizzle.
About 20 people attended a similar session in November.