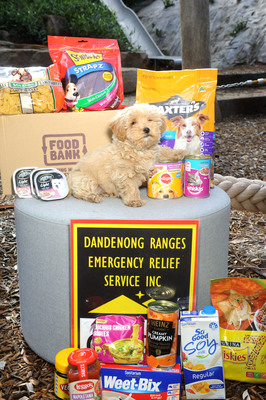 By Derek Schlennstedt
Pets are family too.
That's the message being spread by the Dandenong Ranges Emergency Relief Service (DRERS), who are helping pet owners at risk of homelessness to provide for their pets.
In recent months Tania Bevan, manager at DRERS said they have been inundated with requests for pet food.
"This program has been going for many years, and we've helped many people who haven't been able to afford food for their pets," she said.
"We find people going through a crisis; they really need their pets more than ever."
"If somebody may be offered crisis accommodation, but they have to choose between going into a shelter and giving up their pet, they'll choose to stay on the street because at least they have their dog."
Given the sudden surge in clients needing pet food, the not-for-profit organisation is asking residents to drop-in and drop-off any pet food they might have.
Monetary donations are also welcome as the not-for-profit organisation also helps pay vet bills, so that people who are homeless and disadvantaged can keep their close four-legged companions healthy.
"We're mainly after cat and dog food," Ms Bevan said.
"It really makes a difference to someone if we can provide the family with pet food, as it's such a load off their mind knowing that their pet won't go hungry or get sick.
"Pets are family is what we say, and we're all animal lovers so we can understand how upsetting it would be to be unable to provide for your pets."
To find out more or donate go to http://www.drers.org.au/pets-are-family-too/
DRERS is open Monday to Friday 9am-12:30pm at the Belgrave Community Hub