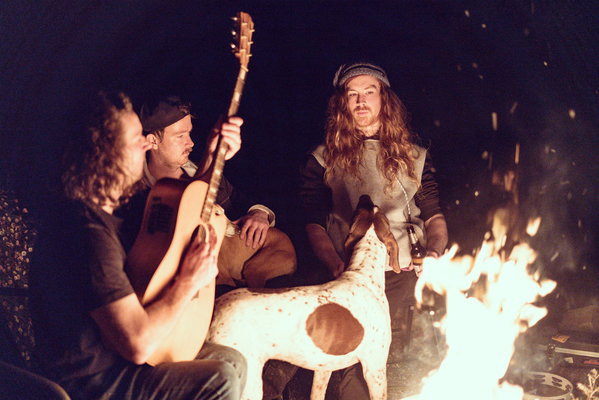 By Derek Schlennstedt
Grunge-blues trio Smoke Stack Rhino have put environmental issues front and centre on new track 'Doom Boogie'.
The ban is debuting the new track at Zukes Bar in Belgrave on 21 September.
'Doom Boogie' is an ominous, heaving blues that sees the band debut as a three-piece and get heavy in both subject and sound.
Conceived during a recent session at Head Gap Studios, 'Doom Boogie' came about by chance after singer-guitarist Ash King was noodling on his Resonator guitar and accidentally stumbled upon the song's portentous riff, provoking producer Finn Keane to exclaim "…that sounds like a doom boogie!"
The conceptual seed sown, the song came together quickly with drummer Jeremy Berg providing psychedelic inflections around the toms, and bass-player Shane Andison giving the low B string a work-out.
The brooding imagery and swirling harmonica harken to the moodiness of Howlin' Wolf, Creedence Clearwater Revival and Black Sabbath, while the intensity of the delivery shows Smoke Stack Rhino have dialled in to the frequency of contemporary Australian acts like King Gizzard & The Lizard Wizard and Psychedelic Porn Crumpets.
According to King, who, as part of the restructure of the band became the group's full-time vocalist, "Doom Boogie is a reflection of our inability to move forward to a sustainable future, but we've put the theme against a boogie rhythm so you can dance absurdly to celebrate our own imminent destruction."
"War, death, famine, disease: we have reached the point of no return for Mother Earth" the band warns.