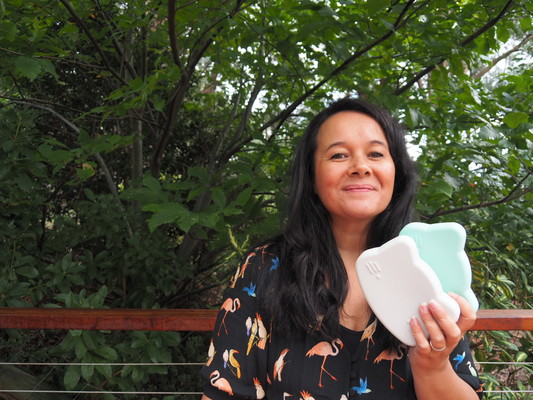 By Derek Schlennstedt
A Kallista mum has taken out silver at the AusMumpreneur Awards.
Eleanor Cullen from Kallista, who founded We Might Be Tiny, was named Product Design Award runner-up.
The awards were held at White Night Receptions on 10 September, where talented mums in business from all over the country gathered to support and encourage other Australian mumpreneurs.
Eleanor told the Mail she was excited to be recognised as the runner-up in her category against such a talented group of women.
"I was so overwhelmed with pride when I won the award," she said.
"I recently left my corporate job to pursue this small business – so to be recognised in such a prestigious national award just provides me with re-assurance that I've made the right choice.
"It is such an honour to be in the presence of so many inspirational women who are changing the world."
Eleanor launched We Might Be Tiny three and a half years ago while on maternity leave with her first baby.
Her children's tableware brand is now sold in 37 countries, with distribution in 12 regions including Denmark, Canada, Japan, Germany, Spain and Italy.
She is about to launch her product into the USA, where she is exhibiting in Las Vegas at the ABC Kids Trade Show in October.
AusMumpreneur was created to support Australian entrepreneurs like We Might Be Tiny.
AusMumpreneur co-founder Peace Mitchell said the awards were all about recognising the growing number of mums who were achieving outstanding business success while balancing motherhood.
"We are delighted that Eleanor has been recognised with this award, she has created an outstanding business and is an inspirational role model and ambassador for mums in business everywhere," she said.
"We wish her and all our amazing AusMumpreneur Award winners every success in the coming year."