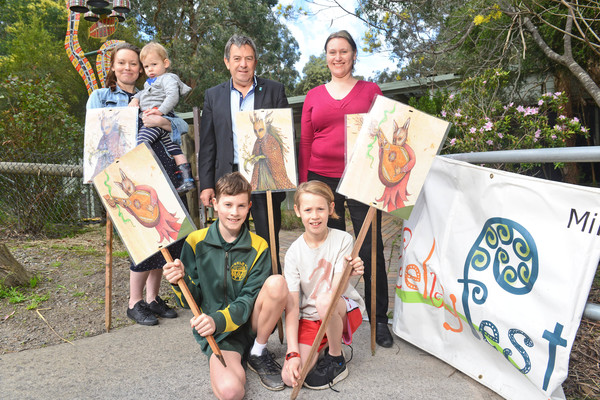 By Derek Schlennstedt
After two cancellations in a row, Selby fest is returning.
The festival was cancelled in 2017 and 2018 because of inclement weather, though this year is shaping up to be bigger and better than ever before.
Currently in its ninth year, this year's festival will feature market stalls, live music and entertainment, healing, community art projects, food, live reptiles and more.
Selby Community House Manager, Anna Reid said the format for this year's festival had changed completely and would celebrate Selby and the surrounding community.
"This festival is an opportunity for the community to showcase their talent," she said.
"Previously the stage and market stalls have been setup on Minak Reserve, but due to the risk of it being boggy in spring the festival will be based in and around the community house and driveway, making good use of space with having plenty of inside areas and marquees in the amphitheatre out the back in case of rain."
"It will be a fantastic opportunity to showcase Selby Community House and the beautiful surrounding gardens and reserve."
Selbyfest will kick off on Friday 4 October from 2-10:30pm.
Since the festival falls in the school holidays Ms Reid said there would be plenty of activities for families with children during the afternoon, and that for people who weren't able to make it during the day those activities will continue into the evening.
"We've got some awesome local musicians that have participated in Selby fest before," Ms Reid said.
"The Selby folk Club, which we have strong alliance with will be there and there's some headline acts with Rich Davies and the Low Road, but there are all sorts of buskers and musicians playing – Duplicity, Tina Nabb and Phil Young."
The Festival will also hold a raffle, with all funds going towards a new nature play area, which will replace the older and run-down playground.
"We've got an incredible raffle this year and some fantastic local business contributed to it, so there's some great prizes."
"We have a major project in 2020 renovating and rejuvenating the playground into a nature play area."
If you would like more information on Selbyfest, contact 9754 2039 or email selby@selbyhouse.com.au.
The festival will be held at Selby Community House on 4 October from 2pm.