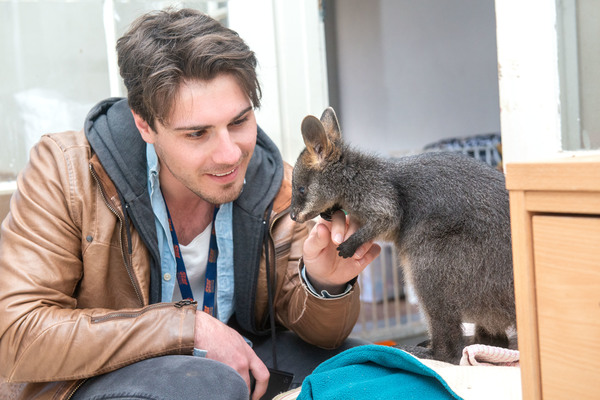 By Derek Schlennstedt
Your hometown shapes you – it simply does.
Your oldest friends are there, your family is there, your local paper is there, and moreover, child-age you is still there.
I grew up in Menzies Creek in the Dandenong Ranges and over the past three years have had the opportunity of working at the Mail.
Working at my local paper has been an enriching and edifying experience that has given me the rare opportunity to reconnect with my hometown on a profound level.
I was fortunate in that my work at the paper swept away a youthful naivety, and replaced it with the knowledge, that, in our small community, there are a number of incredibly inspirational people and organisations contributing significantly to improve our region, every day.
With my imminent unemployment on the horizon, there have been times – not many – where I have reflected upon the past three years at the Mail, and when I have, I've been comforted and heartened by the friends I've made, and by the number of uplifting stories that I have had the pleasure of writing.
A local paper is, as long as I've been working at one, an identity. It is the identity of the people in that region.
It shares their stories, their worries and their passions. Over the past three years, I've been part of that identity and it has been a privilege to have been trusted with it.
Whether it's a local restaurant donating money to a bushfire appeal, a Black Panther sighting, or Baba Desi's 90th birthday, every time you do an interview or write a story, you are reminded of what this identity means to people.
I have been inextricably linked to and fascinated by the Dandenongs and I am thankful to have worked in my hometown, where I was able to discover an incredible amount about life, people, and the ways and whys of how things work and don't work.
Yes, where you grow up shapes you, plain and simple, but if living in the Dandenong Ranges means I become more like the people I have met from working at the Mail, then I am better for it.
The 11 February edition of the Mail will be my last. This week I leave my office for the last time, embarking on a brand new journey exploring the world.
I won't disappear completely though, and despite travelling to the other side of the world, I'll continue to follow the local Facebook pages, commenting about issues and debates as though I have a right to, which I probably don't.
Before I leave, I only have one request – that you show my replacement, Romy Stephens, the same respect, understanding and hospitality that readers have shown me. Perhaps, even a bit more than you have shown me?
Derek Schlennstedt,
Journalist
Mail News Group.