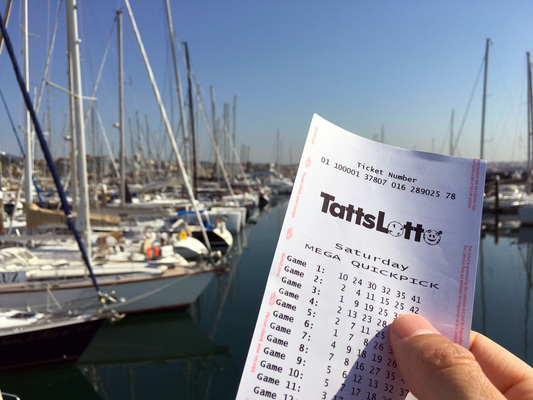 A TattsLotto winner who bought their ticket at Emerald Newsagency has only three months left to claim their prize, worth over $1 million.
Officials from the Lott are yet to track down the mystery Tattslotto player who took home division one in TattsLotto draw 4035, drawn on 21 March.
The winning ticket was not registered to a Tatts Card so officials have no way of contacting the winner with the news that they are $1,386,240 richer.
The deadline for the winner to claim their prize is now at the halfway mark, with only three months left before it passes.
Emerald Newsagency owner Carl Mardirian said he was still hoping to unite the winner with their prize.
"Every time someone checks their ticket we are hoping it is our mystery division one winner," he said.
"We still hold out hope of finding them and telling them they are a millionaire.
"Every week our customers ask us 'has it been claimed yet' and we have to say 'no not yet'.
"I can't wait until the day I can say 'yes it has!'."
Spokesperson for the Lott Bronwyn Spencer urged all TattsLotto players to check their tickets immediately.
"Imagine how different the past three months would have been for our winner if they knew they were a millionaire," Ms Spencer said.
"They could have been walking around with a winning ticket in their back pocket, at the bottom of their handbag or tucked away in their purse without realising it.
"We encourage all of our players who bought an entry from Emerald Newsagency to check their wallets, purses, car gloveboxes, reusable grocery bags and under the magnets on their fridge to see if they can find the winning entry.
"If you are clearing out your receipts and paperwork before tax time make sure you check any tickets you have laying around as you could be our winner."
The six winning numbers in the winning draw on 21 March were 10, 27, 19, 33, 31, and 26. The supplementary numbers were 9 and 43.
If you discover you have the winning ticket, contact Tatts on 131 868.