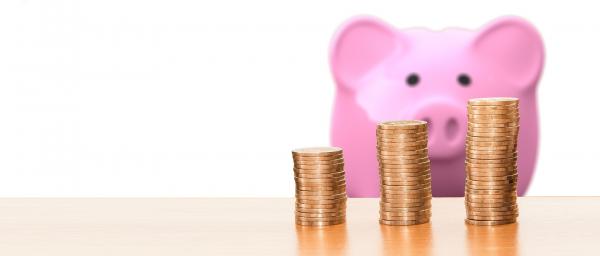 By Romy Stephens
Yarra Ranges Council has released its budget for the next 12 months, with a major focus towards helping the municipality recover from the Covid-19 pandemic.
With the draft budget now open for community consultation, the Star Mail has prepared a rundown of some important features within the 2020-21 budget.
Rates will increase, but there will also be a rate credit
A major point of debate within this budget was the implementation of a two per cent rate increase alongside a Covid-19 Rates Relief Assistance Credit.
This would see rates increase by two per cent, in line with the State Government's rate cap, but also, $3.3 million invested to refund the rate increase back to ratepayers.
At the 23 June Council meeting, Cr Jim Child said this initiative would allow the council to continue to invest in services, programs and building works while supporting people who are doing it tough during the pandemic.
"While we are increasing rates at two per cent this year in line with the State Government rate cap, we will be giving ratepayers a Covid-19 rates relief assistance credit for any increase in their general rates from last year," he said.
"To put that simply, this means that you won't pay any more in general rates than you did last year and somehow, households will even pay less."
However Cr Fiona McAllister said for her "the sticking point remains a rate increase."
"I appreciate we're seeking to counter that with a rebate in the next financial year and whilst I strongly support that initiative and think it was a very creative and appropriate option to consider, ultimately, in my view it applies a double rate increase the following year, or has the capacity to do that," she said.
"We have massive unemployment, a global pandemic, a massive economic downturn and it's unprecedented.
"To think that our residents and our community will be ready for an increase of four per cent next year doesn't sit right with me."
It is understood that if ratepayers were provided a zero rate increase, the council's total revenue would still remain the same. This means that when that revenue is split across all ratepayers some would still see an increase in rates, while others would see a decrease based on the movement of their property value.
Mayor Richard Higgins said the rate option proposed ensured "not one ratepayer pays another cent more than they paid last year."
"I take on board what Councillor McAllister said, that next year it may amount to four per cent. We don't know what the rate increase (will be) next year, there may not be a rate increase next year and that will only make it a two per cent, we don't know," he said.
"If we actually use the method that Councillor McAllister says and go to zero, there will be people in the community that will have to pay more in their rates compared to last year and I'm not prepared to see that happen.
"I'd rather set it up so that nobody pays more at this stage and we'll deal with next year when we actually know what is happening with Covid-19."
A new $4 million Covid recovery fund
A major feature of the revised budget is a dedicated Covid-19 Community Recovery Fund of over $4 million to provide specific assistance to targeted groups, businesses and activities.
Consultation is still taking place to understand where this money should be directed, however, it is understood it could potentially help those renting or in public housing.
Cr Tony Stevenson said it's expected more information on this recovery fund would come to light over the next month.
"We're working with officers and gathering feedback from community members as to how to best deploy those funds to help people through this recovery phase and help them get back on track," he said.
Capital Works investment
The budget has proposed an allocation of over $75 million to capital works projects including roads, drainage, footpaths, community facilities, off street car parks, parks and open spaces and buildings.
It's expected the capital works would allow for the continued development of high quality infrastructure and the creation of employment opportunities.
Expansion of hardship policy
The council has expanded its rates financial hardship eligibility, so any ratepayer in Yarra Ranges can apply for assistance, through a payment plan or deferring their rates payments, for up to a year.
Some things will remain the same
Yarra Ranges Council has allocated over $90 million to ensure the ongoing delivery of its over 120 services to the municipality.
Council has also made a decision to hold some fees and charges at 2019-20 levels to ease the burden on the community due to Covid-19.
Waste charge will increase
The current focus on Covid-19 may have seen many forget about the Victorian waste crisis that plagued headlines last year.
The effects of this will now hit close to home, with a five per cent increase on waste collection charges proposed.
Supporting local business
Yarra Ranges Council will continue providing funds to support local business through its Be Kind Yarra Ranges campaign.
The council has also changed its procurement process, so staff arranging quotes for services must get a quote from a local provider wherever possible.
An important note
Something that rate payers should be aware of is how the formal process of property valuations might impact their rate bill this year.
According to Yarra Ranges Council, property valuations are strictly done on 1 January, meaning this year's rates notices would be based on pre-Covid property values.
The Council stressed that not much can be done about the mechanism used for property valuation, but any impact in valuations through the coronavirus pandemic is expected to be captured in next year's rates.
Submissions on the budget close at midnight 22 July, with a Delegated Committee of Council to hear submissions at a public meeting on 28 July.
To view the entire budget and have your say, visit www.yarraranges.vic.gov.au/Council/Engage-Yarra-Ranges.