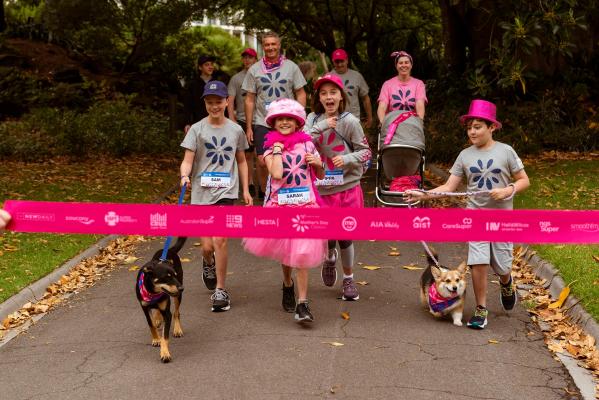 By Mikayla van Loon
As an avid runner and man who believes in the power of community, Francois Malherbe set out to host a local Mother's Day Classic event in Ferntree Gully.
This Sunday 9 May, 293 people will run five or ten kilometres around Fairpark Reserve in support of breast cancer research.
"That is beyond expectations of course but I am not surprised. There is a lot of rationale behind the local event," Mr Malherbe said.
Mr Malherbe said the accessibility of a local event brings people together and they don't have the stress of travelling into the city early in the morning.
"It gives people the chance to do two things, you can do the event and then you can just go back home and have Mother's Day as normal because it is very local," he said.
Although there were many reasons behind Mr Malherbe deciding to host an event, he said Covid-19 was really a trigger in his decision.
"I thought it was unfortunate to not have a major event like this to continue, so that was the initial thing," Mr Malherbe said.
"If you can't have a major event with 10,000 people, I approached Mother's Day Classic to see if we could organise one locally and to give this opportunity to those people who have been participating over the years.
"I didn't want Covid to stop me from doing what I thought was a great event."
Not only did Mr Malherbe want to organise this event for the community but for three of his friends who have been diagnosed with breast cancer in the past, as well as the other 55 people who are diagnosed every day.
"[I wanted to] show them that there is support for them around because I would be devastated if I had something like this and I can understand that and to show more support and mostly that there is a community involved in that," he said.
Statistically, knowing three people who have been diagnosed with breast cancer is rather high, Mr Malherbe said.
As a teacher at Swinburne University in Hawthorn, Mr Malherbe has enlisted the help of three of his students, who will be taking part on Sunday.
"I work a lot with students and I think to show them a bit of altruism and to get students engaged in the community, understanding what is compassion, what is altruism, these are values I think young people need to learn," he said.
"I grew up in an environment where I learnt this and I just want to share that a bit with the younger generation."
Part of Mr Malherbe's intention is also to show students and those who attend that there is a broader community outside of our normal day.
Just by contacting the Park Run organisers for Fairpark, a group Mr Malherbe had never been involved in before, he found a community that was willing to gather support.
"The community is there and the community is always happy to respond to these sorts of things," he said.
"It happened really fast because there is a really good sense of community around where I live."
Mr Malherbe is already coming up with ideas for next year's event and is looking forward to hosting it again.
"The first success you get a bit tipsy with emotion but definitely because I think if there is such a big response it means there's something that people would get involved in the future."
To register for the event on Sunday head to https://www.mothersdayclassic.com.au/vic-ferntreegully