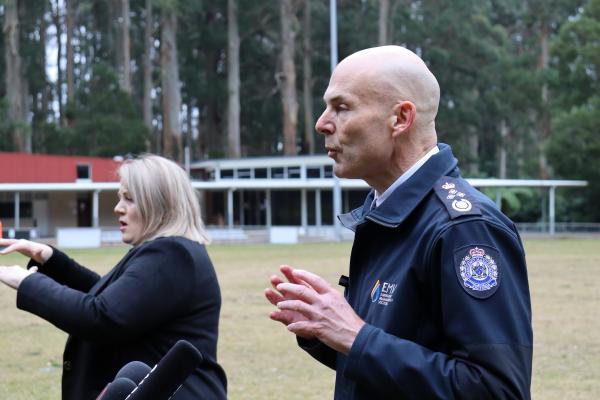 By Taylah Eastwell
The state government has called on the Australian Army to assist Dandenong Ranges communities as the effects of the storm continue to take hold.
Acting Premier James Merlino addressed media on Friday 18 June, announcing that a request would be made to bring 120 ADF personnel into storm-ravaged Victorian communities, including those in East Gippsland.
The army is expected to assist with clearing roads, conducting welfare checks and general community assistance.
Mr Merlino defended the decision to bring in the ADF nine days after the storm took hold, stating that "the initial 24 hours is about saving life and property".
"I absolutely understand as a local resident in the Dandenongs that people want to see masses of people on the ground doing the clean up so I understand and empathise with questions around the ADF and the speed in which the clean up is happening," Mr Merlino said.
The news comes after Victorian Emergency Management Commissioner, Andrew Crisp addressed media in Olinda on Thursday 17 June announcing that five ADF personnel had been placed in the state control centre to assist with "logistics and planning".
"In my opinion the time is right now for the ADF to come in. It's no different to the 2019-2020 bushfires or the start of the Covid emergency, you need to assess what you've got before you then looking at bringing in the ADF to do the planning that is required," Mr Crisp said.
The army are expected to have "boots on the ground" from Saturday 19 June.