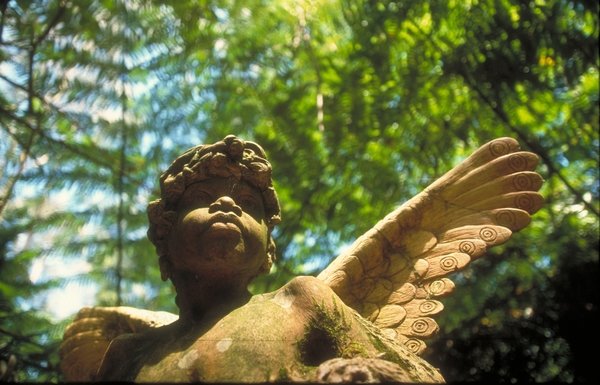 By Taylah Eastwell
Several iconic Dandenong Ranges tourist destinations have suffered extensive damage in the recent storm that swept through the mountain, with the attractions set to be closed for a number of months.
Large mountain ash trees are said to have fallen throughout William Ricketts Sanctuary on Wednesday 9 June, causing damage to several building and sculptures. The sanctuary remains closed for public safety.
The attraction housed historic sculptures of Dandenong Ranges sculptor William Ricketts after the Victorian Government took control of what was known as Potters Sanctuary in the 1960's and made it a public park under the new name of William Ricketts Sanctuary.
The park showcases 92 of Ricketts sculptures, although it is not yet known how many sculptures have been affected.
Parks Victoria area chief ranger Craig Albiston said the Parks had completed an initial assessment of damage to the sanctuary which resulted in the site being closed for public safety.
"Further detailed assessments are taking place to understand the extent of the storm's impact. The Sanctuary is likely to remain closed for a number of months," Mr Albiston said.
"Parks Victoria's priority remains supporting the emergency services to re-open public roads and essential services," he said.
Further around the mountain, Tremont's popular 1000 steps is also understood to have suffered significant damage.
"Hundreds of trees have fallen across the Kokoda Track Memorial Walk, resulting in significant damage to the 1000 Steps and large sections of the trail's hand rail," a Parks Victoria spokeswoman said.
Dandenong Ranges National Park was also "heavily impacted" by the severe storms. A large section of the park remains closed until further notice.
For updates, visit the Parks Victoria website.