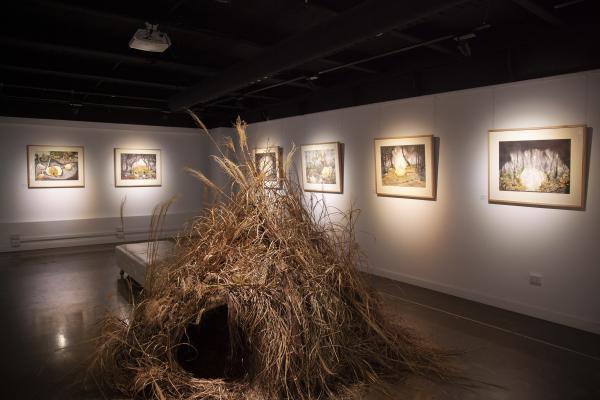 By Renee Wood
Several young adults are taking part in a mentoring program with YAVA Gallery, part of a Yarra Ranges Council Covid-19 recovery funding.
YAVA created the Arts Management Mentorship Program to help young people aged 18-25 gain vital work skills and boost their CVs after missing out on hands on experiences due to lockdowns.
"Some of them are at uni, or some of them may have finished school and they're not able to go onto that next step," Kate Baker Yarra Valley Arts CEO said.
"They don't have their usual social networks available to them and we thought how can we provide an opportunity locally to develop real skills that are transferable to any industry."
The program has been designed with structured and integrated learning, while also gaining hands on experience.
So far, five online mentoring meetings have been held, with different hosts discussing their areas of expertise.
"The mentors are either artists or business leaders, maybe they're people who have specific skills. We have done a project management session with them, we've done a session on grants."
Gembrook uni student Ari Smith is a participant and said she's grateful it was able to start online.
"They're teaching us employment skills, skills that we're going to need in the workplace that are relevant to the gallery, but they are going to be completely transferable. For instance, one of them is how to plan a project and then execute it, which is going to be important in almost any industry," Ari Smith said.
The program is also the perfect fit for the student who's an aspiring curator.
"This opportunity is a big stepping stone because I want to be a curator and I know that the industry is quite competitive, and that you need a bit of experience to actually get into a role – it is beyond just education."
Ms Baker said they are also learning practical skills and are delivering content for social media after putting the mentees through a video storytelling smartphone course.
"They are driving their own education as much as anything else, we want them to come up with ideas and practical projects.
"For instance we've currently given them a challenge for Clare James' Hideaway exhibition, so during lockdown we put them through a course and now they will come up with ideas about how can we help promote Clare's exhibition online."
Once restrictions ease and the gallery reopens, the participants will work in the gallery with staff, volunteers and visitors.
"In the gallery they're going to be dealing with volunteers, Covid practices and they are going to have to come up with solutions.
"I've given them the challenge of finding ways to attract 18 to 30 year olds into the gallery, so that's about learning what's important to people and that will apply in whatever career they finally decide to spend their time in."
It's currently a pilot project but if successful Yarra Valley Arts will look to find other funding streams to see it continue into future years.
"We want to make sure that we can make it successful, it's important that we are learning what's going to work best with them," Ms Baker said.