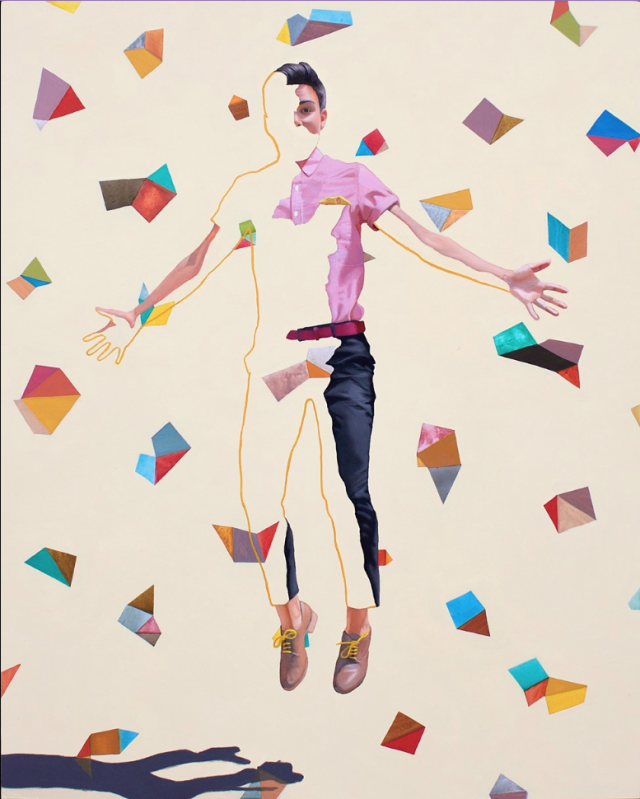 By Tyler Wright
The Dandenong Ranges' new Queer Art Collective (QAC) will hold their first official event on Thursday 26 May at Burrinja Cultural Centre, encouraging locals to express themselves and their queerness through collage.
The Queer Collage Party will allow Queer identifying people aged between 18 and 25 to join Aaron from Pink Ember Studios in making their own collages or teaming up with others to produce a creative work.
"We're asking people to bring some images, magazine pages or book pages so I hope that might already be a bit of a talking point," artist and facilitator at Burrinja Cultural Centre Gülsen Özer said.
"We might talk a bit about collage techniques and look at some collage art from queer artists. We'll have some food, play some tunes and talk a bit more about the QAC and ask for feedback on some of our ideas for planning" Gülsen said.
The Queer Art Collective was recently formed as part of the Victorian Government's 'Big Connect' program partnership with Burrinja Cultural Centre, with the goal of creating safe spaces and events "really explicitly welcoming of queer people," she said.
"We've done some consultation with young queer people in the community and they've given us some really good feedback that they're excited about the idea as a collective seeing queer art and talking about what it means to look at art from a queer perspective."
"There's lots of different things that stood out, the importance for it to be trauma informed particularly with the pandemic impact… but [also] an excitement about this place where we can come together [and] do craft and art."
The collage workshop will take place on 26 May from 6:00pm to 7:30pm at Burrinja Cultural Centre or online.
Burrinja Cultural Centre is located at 351 Glenfern Rd, Upwey VIC 3158.
To register, access this link https://form.jotform.com/221170894614860 and to get in touch with the Burrinja Cultural Centre with questions or to inform them of your access needs, contact qac@burrinja.org.au.