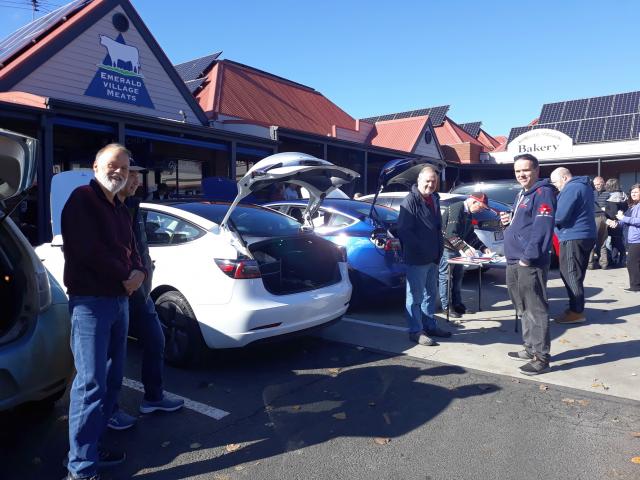 By Parker McKenzie
Households in Casey could save as much as $5,460 a year by switching to renewable-powered electrification of homes and vehicles, according to data from a renewable energy think tank.
An online portal launched by Rewiring Australia — allowing voters, candidates and researchers to gauge how much individual households would benefit from going electric, the aggregate economic benefit from moving away from oil and gas, and how many jobs would be generated in a solar-powered, electrified future — shows outer metropolitan communities would benefit the most from the switch.
Rewiring Australia chief scientist and founder Dr Saul Griffith said electrification would benefit Australian families economically.
"It just requires the same sort of commitment and investment that drove the Australian rooftop solar miracle, now enjoyed by more than three million Australian households," he said.
"If we fully exploit our natural advantage with solar energy by electrifying everything we will create thousands of jobs for tradies and ensure more money is spent in local shops. The air will be cleaner and people will be healthier."
Electrification involves fitting homes with solar panels and a battery, followed by removing fossil fuel devices such as gas cookers, hot water and heating, and combustion engine vehicles and swapping them for alternatives like induction stoves, electric space heating and electric vehicles.
Modelling from Rewiring Australia in 2021 found massive scale electrification of Australian households would reduce carbon emissions by more than one-third. The modelling suggested this could be achieved through a $12 billion eight-year investment, resulting in households across Australia saving more than $40 billion.
Dr Griffith said hundreds of millions of dollars are being drained from local economies right now because we are dependent on imported oil.
If we electrify and decarbonise we keep that money in the local community and make the world cleaner and safer," he said.
"Electrifying our homes and vehicles is the fastest and cheapest path to decarbonising our domestic economy. Over a ten year period, we could electrify the nation for roughly the same amount we currently spend subsidising fossil fuels in a single year.
"Electrification attacks the three huge national problems: climate heating, cost of living and national security. We invite all candidates to embrace the initiative."
Residents in Casey wouldn't be the only local area to benefit greatly according to the data. The electorate of Aston, which covers Ferntree Gully, Boronia and Bayswater, would save on average $5,220 if electrification was embraced according to Rewiring Australia's data.
The data for each electorate can be viewed at www.rewiringaustralia.org/electorate