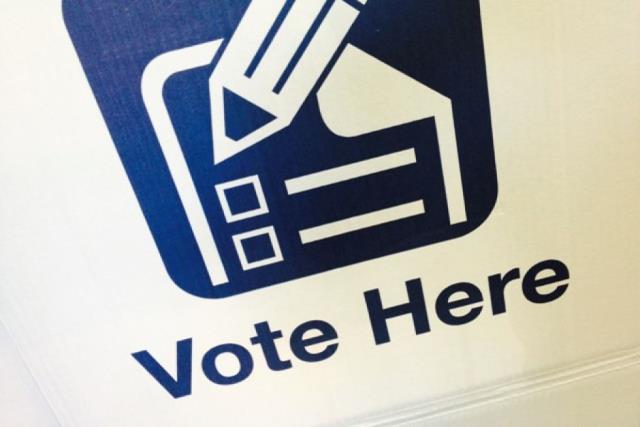 The below locations are open from 8am to 6pm on 21 May for voting:
St Thomas More Primary School, Reynolds Lane, Belgrave.
Belgrave South Primary School, 175 Colby Drive, Belgrave South.
Selby Primary School, 2 Morley Street, Selby.
Tecoma Primary School, 1536 Burwood Highway, Tecoma.
Burrinja Cultural Centre, 351 Glenfern Road, Upwey.
Upwey Primary School, 15 Darling Avenue, Upwey.
Kallista Mechanics Hall, 6 Tom Roberts Road, Kallista.
Menzies Creek Primary School, 12 School Road, Menzies Creek.
Ferny Creek Primary School, 34 School Road, Ferny Creek.
The Patch Primary School, 53 Kallista-Emerald Road, The Patch.
Sassafras Primary School, 399 Mount Dandenong Tourist Road, Sassafras.
Monbulk Living and Learning Centre, 21 Main Road, Monbulk.
Olinda Primary School, 45 Charlemont Lane, Olinda.
Mt Dandenong Primary School, 13-15 Farndons Road, Mount Dandenong
Emerald Secondary College, 425 Belgrave-Gembrook Road, Emerald.
Silvan Primary School, 10 White Street, Silvan.
Upper Ferntree Gully Primary School, 4-10 Talaskia Road, Upper Ferntree Gully.
Wattleview Primary School, 19 Wattletree Road, Ferntree Gully.
Mountain Gate Primary School, Adele Avenue, Ferntree Gully.
St John the Baptist Primary School, 17 Forest Road, Ferntree Gully.
Kent Park Primary School, 17 Greenaway Drive, Ferntree Gully.
Ferntree Gully North Primary School, 111 Forest Road, Ferntree Gully.
Fairhills Primary School, Manuka Drive, Ferntree Gully.
Boronia West Primary School, 25 Tormore Road, Boronia.
Boronia K-12 College, 35-37 Albert Avenue, Boronia.
Boronia Heights Primary School, Corner of Landscape Drive and Phipps Avenue, Boronia.
People affected by Covid-19 isolation rules can vote by telephone, thanks to legislation passed in early 2022. Up until Wednesday 18 May, Covid-affected Australians can apply for a postal vote. Telephone voting for people with Covid-19 is an emergency measure for the final three days of voting.
Telephone voting registration will be available on weekdays between 8.30am and 5.30pm from Monday 9 May until 20 May.
More information on telephone voting can be found at www.aec.gov.au/election/blv.htm