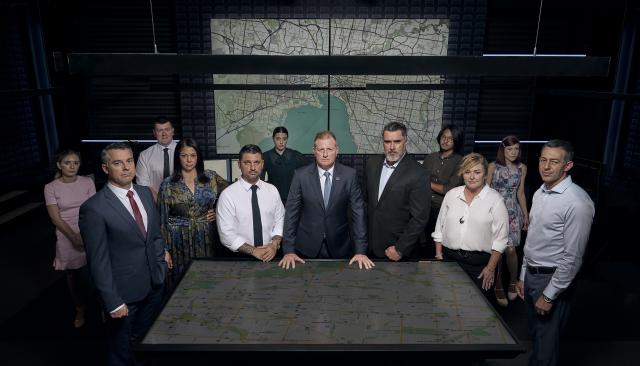 By Renee Wood
The new reality thriller hitting TV screens on Sunday 17 July on Network 10 will feature Emerald as a location.
'Hunted' is an interesting concept which will follow 18 'Fugitives' in teams of two who are being hunted by an elite team of investigators from across the country.
The game of cat and mouse was entirely filmed in Victoria with viewers able to spot Healesville in the opening episode on Sunday and Emerald will feature in episodes two and three on Monday 18 July and Tuesday 19 July respectively.
An Endemol Shine Australia representative said Healesville and Emerald were selected as locations due to Fugitive teams' game plan.
"As part of the program we will see various Fugitive teams seek out these locations in their strategy to evade the Hunters' gaze. This might be staying with a local contact of theirs, or perhaps an accommodation provider, or they may simply pass through en route to elsewhere on their travels," they said.
It's expected the local community and businesses may feature in the thrilling game.
"We can't give too much away, but Fugitive teams may engage with the local community, or opt to keep a low profile," an Endemol Shine Australia representative said.
State Government tourism body Visit Victoria was a production partner with Endemol Shine Australia.
Visit Victoria CEO Brendan McClements said the body jumped at the opportunity to showcase the state in the series.
"We're all about doing things differently at Visit Victoria, so as soon as we heard the premise of this exciting new format, we wanted to be part of it," Mr McClements said.
Visit Victoria also hopes the show will deliver more visitation from interstate visitors to the region.
"After being released in Melbourne, the Fugitives quickly disperse around Victoria showcasing the variety of unique landscapes and destinations on offer. We see this as a great opportunity to support the state through its recovery and encourage Australians to return.
The hunt is ongoing for 21 days as the Fugitives try to survive and remain undetected with limited funds and resources. Those who manage to outsmart the Hunters and make it to the finish line will win a share of the $100,000 prize money.
Hunted premieres 7.30pm Sunday 17 July.