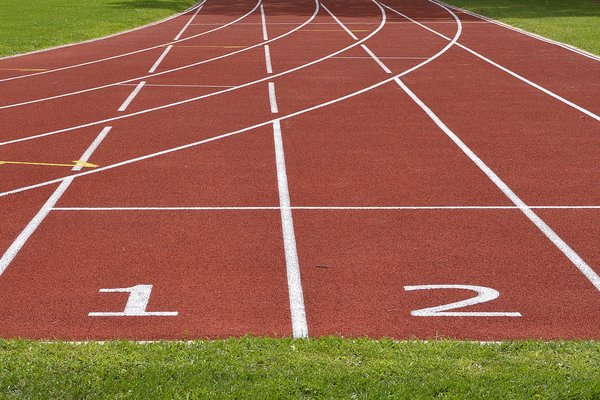 By Jamie Strudley
Yarra Ranges Athletics (YRA) athletes were in full flight in sunny conditions on Saturday.
The club's little athletics competition was a busy morning of running, jumping and throwing as athletes continued to strive for personal bests.
The senior team competed at Casey Fields and Meadowglen with many outstanding performances.
Results from the day were:
Women
100m: Tiara Willis 14.31.
200m: Ashleigh Rooke 28.90 (-1.5); Sarah Rollo 28.66 (-2.9); Kathi Hewitson 34.15 (-0.3).
800m: Indigo Linde 2:17.0h; Georgia Brock 2:45.9h; Sarah Rollo 2:40.1h; Erika Bedyn 3:41.7h.
5000m: Olivia Twining 19:34.3h; Georgia Brock 19:47.2h; Bonnie Morris 21:26.0h; Erika Bedyn 25:29.1h.
4x200m: Yarra Ranges (Georgia Brock, Ashleigh Rooke, Kathi Hewitson, Sarah Rollo) 2:05.21.
Triple Jump: Olivia Twining 9.09m; Ashleigh Rooke 8.43m.
High Jump: Matisse Gardiner 1.50m.
Discus: Hayley Wilkins 18.98m; Meg Sparkes 23.06m.
Javelin: Hayley Wilkins 25.52m; Meg Sparkes 18.23m.
Hammer: Sarah Ebbels 31.54m; Erika Bedyn 17.62m; Anne-Marie Ebbels 22.14m.
Shot Put: Ashleigh Rooke 8.15m; Sarah Ebbels 6.89m; Erika Bedyn 6.03m; Anne-Marie Ebbels 6.58m.
Men
200m: Camden Hewitson 25.75 (-3.7); Hayden Rooke 25.66 (-3.6); Craig Hewitson 28.58 (-4.3).
800m: Camden Hewitson 2:06.7h; Noah Wright 2:08.2h; Craig Hewitson 2:23.9h; Brayden Woolridge 2:41.1h.
5000m: Bryan Ackerly 21:46.4h.
400m Hurdles: Hayden Rooke 62.45.
4x200m: Yarra Ranges (Camden Hewitson, Hayden Rooke, Craig Hewitson, Liam Russell) 1:43.90.
Hammer: Brayden Woolridge 21.23m.
High Jump: Liam Russell 1.45m.
Shot Put: Camden Hewitson 9.11m; Brayden Woolridge 11.92m.
Several athletes also competed at the Whitehorse Twilight at Box Hill and recorded both personal bests and season bests.
Results were:
Women
1500m: Mia Strudley Indigo Linde 4:48.41; 4:50.35.
Men
400m: Camden Hewitson 54.02; Craig Hewitson 59.20.
1500m: Harry Norman 4:13.71; Angus Norman 4:27.87; James Anderson 4:28.37.
The following teams qualified for the Little Athletics Victoria State Relay Championships:
Under 09 Mixed 4x100m, Under 10 Boys 4x100m, Under 10 Girls 4x100m, Under 10 Girls 4x200m, Under 10 Mixed 4x100m,Under 11 Girls Medley, Under 11 Mixed 4x100m.
Meanwhile, Georgia Laven (1500m), Maddie Laven (2000m Steeplechase) and Kiara Flavel (800m) will compete at the Australian All Schools Track and Field Championships to be held in Perth this weekend.
Competition on 30 November will return to Morrison Reserve for juniors in Little Athletics in the morning. Seniors have the week off before the Nitro round on 13 December.
Registration are open for both Little Athletics (lavic.com.au) and the club's senior team via Athletics Victoria (athsvic.org.au).
The club welcomes and encourages all athletes of any age or ability.
For more information, visit yarrarangesathletics.org.au or check the club out on Facebook.