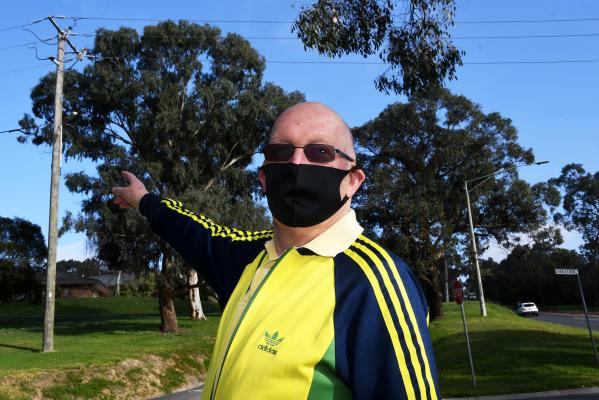 By Romy Stephens
A Lilydale pensioner has raised concerns about power companies scheduling outages during the Covid-19 lockdown.
Earlier this month, Brian Mier had his power switched off as part of a planned power outage that had been deferred numerous times.
The 74-year-old said his living situation meant the power outage caught him by surprise.
"One of the difficulties I have is that I live in a totally independent cottage behind the main house, so the written directions generally go to those in the front house," he explained.
Mr Mier has numerous chronic ill-health conditions including Angina, Diabetes 2, Leukaemia, Fibromyalgia, Osteoarthritis, Chronic Fatigue and Depression.
"When you add all of that up my immune system is vulnerable and therefore, with things like chills, I am more likely to go down," Mr Mier said.
Covid-19 restrictions also meant the pensioner could not escape the cold, with local cinemas and shopping centres either being closed or putting his health at risk.
"It was a cold day, particularly rainy, and they went ahead with the power outage and yet we are not allowed to go to the shops just to sit there and be warm," Mr Mier said.
"If it had been a normal day I would have quite simply gone to the Cameo in Belgrave or the Croydon cinemas.
"So what are older people who are not well supposed to do when there's a power outage?"
Yarra Ranges Council's communities director, Jane Price, said the council would soon assess the impact of the pandemic on residents, which will help develop responses to issues such as power outages.
"We are definitely challenged in terms of options at this point in time due to the current restrictions," she said.
"Our Emergency Management Team have begun exploring how an Emergency Relief Centre could be opened under the current restrictions, which may be an option if a significant issue arises.
"We encourage our more vulnerable residents to contact our Health Alerts Team, who will be able to provide advice about support services that are available to them.
"Council may also advocate to power companies if we're made aware of any ongoing issues or concerns."
A State Government spokesperson said community members should contact their electricity distribution business if they believe a power outage could affect their health and wellbeing.
"With more people now based at home, planned maintenance works by electricity companies are being postponed or rescheduled wherever possible," the spokesperson said.
"However, in some cases essential works need to continue to keep the electricity grid operating and to ensure safety and reliability of power.
"Energy companies must notify customers of any planned maintenance in advance."
AusNet Services said in a statement that the energy company was available to help anyone in need during power outages.
"We know there is never a good time to be without power, especially while Victorians are at home doing their part to flatten the curve and we appreciate our customers patience and understanding," the statement said.
"We undertake critical maintenance works to maintain and improve the network in an effort to reduce the risk of unplanned outages in the future. We provide as much notice as possible so that customers can plan ahead.
"We completely understand that some circumstances are unique and encourage those, especially with chronic illnesses to reach out to us ahead of time on 1300 360 795 to discuss their concerns."
For tips to prepare for power outages, visit www.ausnetservices.com.au/en/Community/Coronavirus-COVID-19.
Contact Yarra Ranges Council's Health Alerts Team on 1300 368 333 during business hours or email healthalerts@yarraranges.vic.gov.au.