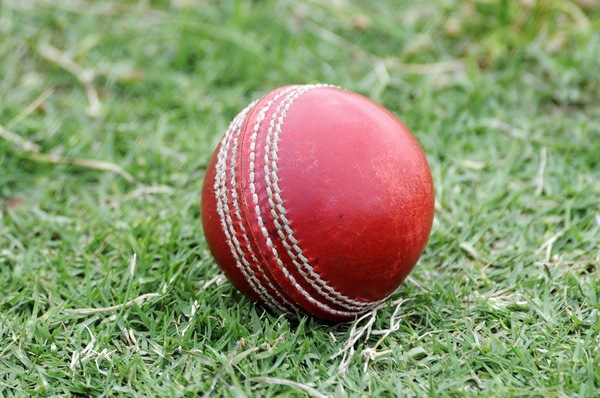 By Tom Watson
Another big innings from captain Shane Cosstick headlined Monbulk's day on the field against Knox Gardens in the ones.
Carrying his bat throughout the run chase he played a controlled, chanceless innings to finish up on 102*.
Other contributors were Aaron Birmingham with 30 and TJ Utting with 26*.
It was a dominant match with the Hawks looking to finish up at Christmas with a successful start to the season.
The twos battled well in the second day of their game against Knox Gardens, after losing first innings points last week.
Knox Gardens declared early with a lead of about 50, looking to win outright with time to spare, but they didn't count on Jason Simmonds.
By the end of his explosive performance he had struck 17 boundaries on his way to 100*, steering the Hawks clear to finish at 2/135.
The thirds followed on from their awesome first day performance to stun Mountain Gate in their second innings.
Making 115 last week and knocking over the Gators for 49, the Hawks followed up to go one better and bowled out Mountain Gate for 46 in the second innings.
This time around Josh Rak took four wickets, with Chris Defina taking three.
The fours had a washout this week so were stuck with the game situation from the first week standing. Monbulk made 5/130 off its 35 overs with Brayden Caldwell notching up 73.
In reply, the Footballers helped themselves to 4/264, with plenty of runs on the board.
In the juniors, the under-16s finished their innings on 7/164 with Will Copelin making 33, Nick Taylor making 24 and Jayden Spencer 16.
Upwey-Tecoma couldn't quite get the job done, finishing on 9/157, with Jett Bolton taking 2/21, Nick Taylor 2/24, Jayden Spencer 1/7 and Jake Mackay 1/9.
In the under-14s, Olinda-Monbulk finished their innings on 103 with Ethan Blenkiron on 20 and Josh Davis 13.
Lysterfield clearly took the points, finishing on 9/194, with Alex McDonald taking 2/12, Dillon Yasamana 2/28 and Ethan Blenkiron 1/16.
The only match to be completed on Friday night was the under-12s, with Monbulk making 6/53, with Archie Hilton-Stewart making 17*.
In reply, Knox Gardens made 5/93 with Jason Abraham taking 2/11.
There were even a few new faces in the field to help out due to a few missing numbers. Thanks went to Grace and Fergus.
The Monbulk Cricket Club Christmas party will be held at the Silvan Cricket Ground on 22 December. Guests should bring a picnic, the bar will be open for a drink and the ones and twos will do battle in their T20s.
A special guest might drop by.
Senior scores
Division 2
Knox Gardens 10/176 (G. Jongen 30, B. Taeuber 3/50, C. Broekhof 4/40) v Monbulk 1/187 (A. Birmingham 30, S. Cosstick 102*)
Division 4
Knox Gardens 6/188 (R. Marget 112, S. Christianson 34, J. Wensley 4/40) d Monbulk 10/116 and 2/135 (J. Simmonds 100*)
Division 6
Monbulk 10/115 (J. Bolton 35) d Mountain Gate 9/49 all out (J. Bolton 3/0, J. Rak 3/7) and 9/40 all out (J. Rak 4/9, C. Defina 3/12)
Division 8
Monbulk 5/130 (B. Caldwell 73) v Ferntree Gully Footballers 4/264 (Bowes 100*, D. Collins 103*)
Junior scores
Under-16s
Monbulk 7/164 (W. Copelin 33, N. Taylor 24) d Upwey-Tecoma 9/157
Under-14s
Lysterfield 9/194 d Olinda-Monbulk 10/103 (E. Blenkiron 20)
Under-12s
Knox Gardens 5/93 d Monbulk 6/53 (A. Hilton-Stewart 17*)