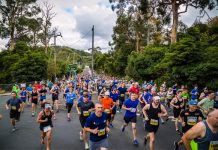 'Do you think a runner could beat Puffing Billy to Emerald Lake Park?' In 1980, a conversation just like this between Puffing Billy volunteers led...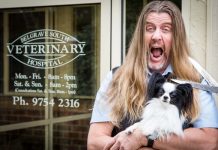 Dr. Peter Van Orsouw is getting the snip but, it's not what you think. The Belgrave South Veterinary Clinic veterinarian is getting luscious long locks...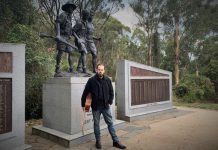 ANZAC Day is a truly significant day on the Australian calendar, and one that Ferntree Gully musician Benny Allen believes people should remember and...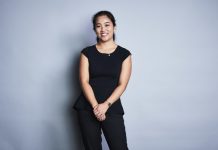 A student at Monash University with a passion for Commerce and Law is one of 38 young Australians to be awarded a Westpac Asian...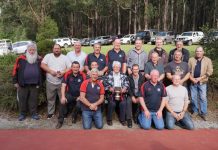 Powelltown Football Netball Club is in the midst of celebrating their 100 year milestone as well as the anniversaries of two successful premiership seasons...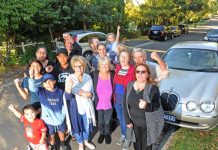 Mount Evelyn residents couldn't contain their excitement and relief when Yarra Ranges Councillors heeded their call to knock back a proposed development in Glen...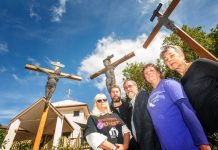 A confronting art installation that draws parallels between Christ's crucifixion and the treatment of asylum seekers in Australia has been erected at the front...
Since November 2017 a small group of local women have congregated at the Belgrave roundabout with signs which say 'Honk for Humanity,' 'Bring them...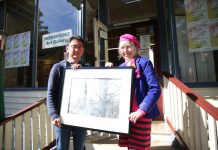 Principal Art Gallery Sherbrooke Gallery has announced that the Streeton Roberts McCubbin Exhibition will be held Friday 3 May through to Sunday 26 May....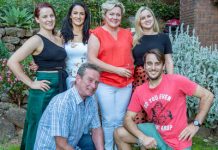 Kalorama resident Jackson Sinclair is one of thousands of people with type 1 diabetes left disappointed after the Federal Government failed to meet its...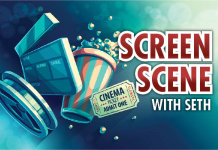 Hellboy Starring David Harbour, Milla Jovovich and Ian McShane Rated R18+ Hellboy is an entertaining but unfocused supernatural action movie. Hellboy (David Harbour), a demon agent of the...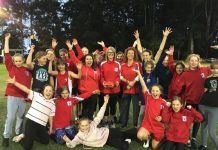 When Olinda Ferny Creek Junior Football Club fielded a girl's football team four years ago, no one expected it to grow to three full...